Richard Burleson is welcoming everyone back to his new venue on Gap Creek Road in Elizabethton, Tennessee. Christened "Bugtussle", Burleson and Cindy Miller had a fantastic party his place this summer, Bugtussle Summer Bash. After friends and local bands wanted more, he held Southern Thunder - his second event. Burleson has made improvements to what is becoming a real venue. He's planning to finish out the summer with bang.
Bugtussles Meadow Mayhem
This Saturday the 25 of September, Bugtussle will welcome one and all to a rock and roll event. The venue will feature Wise Blood, Metal Souls, ShadowPlay, and Kris Rowdy & the Hellbillys.
Gates will open after noon so everyone can start getting settled. In addition to music, you'll also find food vendors and camping. Bring your own beverage of choice and be prepared if you plan to camp. There will be a $10 fee to camp, and admission is $12 each at the gate.
Music will kick off the party at 4 p.m. The party is scheduled for 4 p.m. to midnight, so get some rest and be prepared to immerse yourself in this local rock-fest experience.
Here you'll meet some of the best local rock and roll musicians, and get the chance to soak it all in from the comfort of the southern mountains of Carter County. You may expect country music in Tennessee, and we do have our of it, but we've also grown some fantastic rock and roll musicians. Locally we have a great assortment of entertainers from all walks and genres.
Local radio station 95.9 THE HOG has been promoting the event, and giving away free tickets through their contest line. The venue has been accepting all kinds of vendors. The deadline to submit everything to them was last week, and we cannot begin to imagine the variety of vendors on hand for an event like this.
We are expecting food, beverage, music, collectables, but who knows what else is in store for attendees. While there are plenty of other events happening in the Tri-Cities this weekend, including Racks at the Tracks in Kingsport - where music and barbecue collide in downtown near the train station, we expect their to be no shortage of patrons to the Bugtussle shindig.
Carter County, Tennessee is famous for its music, scenery, history, and many festivals held throughout the year. These include the Wataugans play at Sycamore Shoals State Park, the Covered Bridge Festival in downtown at the historic covered bridge, the Rhododendron Festival at Roan Mountain State Park, and many others.
Kris Rowdy
One of the local artists, Kris Rowdy, hails from Gundy, Virginia - about an hour and half from Elizabethton. Rowdy has been involved with music since he was 16 when first started playing. He's been punching out singles, and his first album -Hellbilly"- was released in September of last year.
Shadowplay
Shadowplay, based in Mt. Laurel, New Jersey is an alternative rock band. Members began playing together in 2006, and officially founded the band in 2009. They've been playing nonstop and building momentum. Their first EO "Ghost Train" included the title song and seven others. The group's first album, "Visions" was released in 2012.
They've played benefits, small events, and continue to grow their following. We'll see them this Saturday in Bugtussle, Tennessee.
Metal Souls
The band Metal Souls is a throwback to the 1980s. Their high energy heavy metal rock band was formed in 2019. They embody the guitar riffs and cutting vocals that put heavy metal on the map.
The mission is to bring the energy and performance that made live concerts popular, back to center stage. They aim to please and put on a show that everyone will want to see.
More
Round out your event with Wise Blood, some food and beverages and get set for the best tailgating/camping/entertainment venue fit for the first of fall and end of summer. You're sure to have a blast.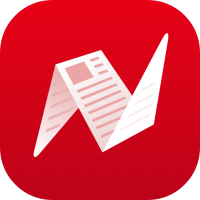 This is original content from NewsBreak's Creator Program. Join today to publish and share your own content.