Homeless populations are on the gradual decline in the Tri-Cities. City ordinances and policies have forced people without homes to migrate. As recent as last year, the building of a new ambulance station in Greenville behind the Election Commission offices, forced a homeless camp on the area being developed to relocated further into the woods.
The push is on
Johnson City moving outdoor furniture from the downtown breezeway area moved some homeless residents. A similar move in Kingsport with the removal of park benches moved others from an area once occupied.
Johnson City Public Works Department routinely checks on more than 20 homes encampments - concentrated in the downtown area. City employees remove food, camping equipment, and encourage these residents to leave the area. They're also looking for homeless people in the downtown areas where they normally loiter (Pavilion, Downtown Square), and encourage them to move along.
Phil Pindzola, the Director of Public Works in Johnson City, is tasked with enforcing city policy. They continue to make it less desirable for the homeless population to call downtown Johnson City home.
If we get them away from the core area and they have to walk a while to get those services, then we think... the long-term impact is they'll go someplace else. It has been too convenient for homeless people to be downtown." - Phil Pindzola, Public Works Director, City of Johnson City
Recovery
City leaders are more focused on economic recovery. Businesses in the downtown commercial district are beginning to see customers return to downtown. They logically want to see more businesses come to the downtown area, and for all businesses to prosper. For the city to prosper, its businesses need to prosper. That only happens when you having people coming to town and spending money. The presence of the homeless is a deterrent to many would-be customers coming into the city.
Though the position may come across as callous, the city does have a duty to act for the benefit the people, and more people are positively impacted by the city preparing than catering to the homeless population who discourage patronage.
Available services
Pindozla believes leaving them to their own devices, encourages the homeless population to come to Johnson City, if it is convenient to live in the downtown area. He says they are trying to get them to move far enough out of downtown that it's a deterrent.
Agencies in the downtown area which provide services to the homeless, such as Munsey Memorial United Methodist Church, Good Samaritan Ministries, and ARCH (The Appalachian Regional Coalition on Homelessness) believe it's not a practical approach.
Munsey feeds people every day through its ministry. Good Samaritan Ministries coordinates local churches to provides weekday lunches. Nearly 800 meals are provided every week to the homeless and other poor in the downtown area.
Segregation
The homeless are generally classified within three groups, according to Pindzola:
Homeless with mental health problems
Chronically homeless
Agressive homeless
The now emerging aggressive group of homes have become the problem. City does not want to deal with them. They are the ones causing disturbances and negatively effecting the downtown area. "They need to move on," says Pindzola.
You might think the Public Works Director is real hard case. He actually understands and believes the city needs a program to help address the homeless population, and assist them in dealing with their myriad of issues. He days it is not enough to provide basic necessities.
The city is searching for a humane way of dealing with the homeless, and the transient population. They are working with stakeholders and service providers to find an equitable solution. ARCH conducts an annual survey to assess the number of homeless in the region, and tries to collect as much data from them as possible. They are responsible for helping the homeless by showing them where to go for services, or contacting the V.A. when veterans are involved, so they can let them know the services available to them.
Johnson City is not alone in dealing with a homeless problem. As the largest of the Tri-Cities, they normally have a higher homeless population than Kingsport and Bristol - though Kingsport saw more recently. If you have an urge to reach out to the homeless, and try to help them - we suggest you not approach homeless camps. They can be dangerous places. ARCH and Johnson City Public Works have teams who go out to these groups.
If you are interested in helping, I suggest you contact the city, or ARCH via their website for more information - at AppalchainHomess.org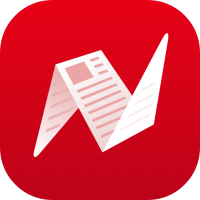 This is original content from NewsBreak's Creator Program. Join today to publish and share your own content.