Tommaso Pecchioli/Unsplash
NASCAR announced it in June this year - grandstand seating and fan engagement areas will be fully open for the triple-header weekend at Bristol Motor Speedway. This week BMS features cutoff races for the Round of 10 in the NASCAR Camping World Truck Series Playoffs and the Round of 16 in the NASCAR Cup Series Playoffs. BMS is also hosting the regular-season finale for the NASCAR Xfinity Series.
Ready for the rumble
The speedway is expecting the return of thunderous crowds in the Last Great Colosseum. Over 100,000 fans are expected to turn out for this week's hot-ticket - The Bass Pro Shops NRA Night Race.
Bristol Motor Speedway will have all five of its own campgrounds open for the weekend. These BMS campgrounds on high on the BMS grounds and tolerate the moisture well, if there are any rains. BMS crews are working with Bristol, Tennessee, Sullivan County, and State officials in preparation for a return to NASCAR.
BMS fans tell me the turnout was really good for the dirt races in the spring, but the weather put a damper on everything with mud racing. With the dirt removed and the track in racing condition- they are expecting an ever greater turnout.
The Bristol Rhythm and Roots Reunion festival in downtown Bristol this past weekend was nearly a fizzle. Crowds just weren't there as they had been in the past. Many vendors left wondering if they'd even broke even after their supplies and entry fees were figured. Many are hoping the hotels and campgrounds were reach near capacity limits around the track, and the whole Tri-Cities region, as in years past when the night race was a sell-out for many years running.
Prep-time
City and county crews have no time to recover from the set-up and take-down of last weekend. They are busy preparing the intersections and signage according to city traffic engineers. They've done this so many times they can almost do it in there sleep. I am sure they have felt they were even doing it in their sleep at times in the past.
Public works crews continue working to keep the city looking great, and preparing for alternative traffic flows. The Tennessee Department of Transportation and Highway Patrol are a big part of funneling the traffic in before the races and working with city crews to methodically unpack the congestion after each day's events.
Shortages
Medical, fire, law enforcement, and logistical personnel have their marching orders and continue to prepare. Public safety leaders are concerned about shortages in EMS and medical staffing due to pandemic and ambulance turn-over concerns.
COVID-19 has hit Ballad Health System hard, as it has other healthcare systems across the nation. I've learned through the grapevine that not all seven fan care centers will be open. Ballad officials are doing good to handle the influx of patients within their facilities at present, as the number of ill and admitted continue to rise.
Ambulance service officials are facing a similar dilemma. Many of the agencies who normally provide ambulances and licensed personnel come out of Southwest Virginia, and even Kentucky. The majority of those are volunteer operations.
Both paid and volunteer EMS agencies are losing personnel faster than they can recruit them. It takes time to train and license healthcare providers at any level. The staffing shortages at area hospitals take a toll on the ability of EMS services to respond to emergency calls, as they are often held up for hours outside of emergency departments, waiting to offload their patients.
All counties in Northeast Tennessee have been impacted. It's not a local problem either. The shortages and ambulance wait times have become staggering across the state, and nation-wide. Track and Ballad officials will have medical care on site, and a full complement with the infield as usual. The shortage, if it occurs, will be in the overage that is normally stretched across the BMS complex for built-in extra capacity.
More for your buck
In true Bristol fashion, BMS is bringing in break-out country music artist Adam Sanders for a pre-event concert on the big day. Sanders will perform live from Victory Lane atop the infield care center. The pre-race concert will start at 5:45 p.m. and Sanders will perform on the roof of the infield care center.
"Music here at Bristol Motor Speedway is such a major tradition and we are blessed to be able to have Adam Sanders perform before Saturday night's green flag in the NASCAR Playoffs." - Jerry Caldwell, executive vice president and general manager, Bristol Motor Speedway
As BMS prepares for the onslaught of fans coming to watch their favorites duke it out at the "World's Fastest Half-Mile", there are a few changes to know. NASCAR is now allowing soft-sided coolers up to 14x14x14" (max) in size. All merchandise/vendors will be using contactless payment methods - so no cash. Come prepared and be ready to have the best weekend you've had in quite a while.
See the track's website for a full list of prohibited items at (https://www.bristolmotorspeedway.com/tickets/bass-pro-shops-nra-night-race/prohibited-items)
The Bristol Motor Speedway pride's itself and on being the most friendly and responsive track on the NASCAR circuit. It's not a fan favorite for nothing!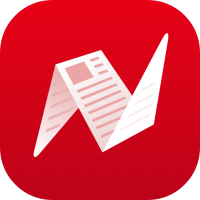 This is original content from NewsBreak's Creator Program. Join today to publish and share your own content.