Blackbird Bakery/Facebook
Carla and Randall Perkins are making dreams come true in Bristol, Virginia and the surrounding area. The Blackbird Bakery the couple opened in 2008 continues to pull in lots of patrons as it makes doughnuts, doughnut-like offerings, cupcakes, and other baked goods all most as fast as they are selling them.
Double delicious
The Blackbird Bakery acquired the old Maryland Fried Chicken location on Commonwealth Avenue, near Mountain Sports, Ltd. in 2019. The location was most recently operated as Donut World. The second location doubled their ability to distribute their wares locally, as the Commonwealth Avenue site has a drive-through. Indoor seating at the new location is limited, though indoor seating remains limited anyway due to COVID-19.
It was not too long ago that Carla and Randall expanded their indoor seating at the Piedmont Avenue location. They added a mezzanine by opening another part of the building, once used to renters to help offset operational costs for the business. The main store now seats around 100 patrons, and offers free wifi to its customers.
You won't find many 24 hour bakeries in the Tri-Cities area, but here you have one. The Blackbird Bakery opens each week at 6 a.m. and stays open 24 hours a day, until midnight on Saturdays. They are closed on Sunday.
Offerings
The house specialty is house is doughnuts, but you can find delicious pastries and desserts of many varieties to serve your palate. These range from baklava, brownies, and cheesecakes, to cupcakes and pies. You can find lots of appetizing things here.
Blackbird Bakery also has a selection of Homestead Creamery ice creams. They make banana splits and sundaes on site. These pair well with their coffees, teas, and specialty beverages.
Startup
When Carla and Randall Perkins started the Blackbird Bakery in 2008, they didn't even think about failing. It's a good thing too, we wouldn't want anything to ever distract them. In the last 13 year's they've expanded their seating by more than half, opened a second location with a drive-through, and employs over 20 employees to roll out the baked goods in demand.
In a short period, Blackbird Bakery has become an icon in the Bristol area, and is known throughout the region (Tennessee and Virginia). Carla has been the people-person on the scene who has made the place warm, welcoming, and customer service oriented. She says they strive to be like the proprietors at the turn of the last century, who knew their customers by name and treated them so well they want to keep coming back.
I'm not so sure it's worked out as well as she thought - it may have evolved beyond her humble expectations. As a former special education teacher for Sullivan County, its apparent Carla has patience and a gift for working with people. Her husband Randall has a clinical background which has him for fact-based. it works well, as he helps control the business structure to keep them solid while Carla's expertise and people savvy skills grow the business.
The baked goods are great and the service is even better. If you are in the area downtown, I suggest you drop in and give them a try (any day but Sunday). When out and about and the "hot donuts" sign is on at the Commonwealth Avenue location, you are doing yourself a favor by swinging in here as well.
Give them a try!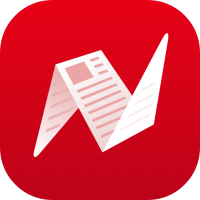 This is original content from NewsBreak's Creator Program. Join today to publish and share your own content.