Bristol Rhythm and Roots Reunion/Facebook
Ready the masses
The Bristol Rhythm & Roots Reunion festival is coming this weekend. Local businesses, vendors, and government officials are at work. There is a lot to do to prepare for the festival's official kickoff tomorrow night.
Spence Flagg at the Cascade Draft House is putting in a beer garden and a stage in his back lot. He also plans to have a food truck on deck for patrons and regular. Flagg hopes that it's a banner weekend for everyone involved. The three-day festival is a favorite for music lovers in and around the twin cities.
In the midst of COVID-19, festival officials have been anxious that a mandate could be forthcoming which could see the event canceled on short notice. For now, it appears all things are a go. Food trucks and other vendors have been keeping their fingers crossed. The canceling of last year's event contributed to many such businesses going under the pandemic. Other businesses were able to adapt, reinvented themselves, or just leave it alone if it worked.
Music without mayhem
The Birthplace of Country Music Museum and other festival officials have been busy pulling out all the strings to make this year's festival a big win for the area. This year marks the festival's 20th anniversary.
Those coming into town early for the festival can enjoy a prequel - kickoff concert at the Bristol Sessions Hotel-Lauderdale Stage. It starts tonight at 7 p.m. with Cruze Contreras and Friends. There will also be a kickoff party at Michael Waltrip Brewing on Moore Street, with a free show by Andy Velo
About
Music and festival fans from around the country will be descending on Bristol, Tennessee, and Bristol, Virginia this weekend. The music festival is an award-winning music festival held annually in historic downtown Bristol. It celebrates the heritage of the twin cities and their designation as the birthplace of country music. Bristol, Tennessee is home to the iconic 1927 "Bristol Sessions", which are credited as the first "country music" recordings, that spawned a new genre of music that has gained popularity across the country, and around the world.
Bristol isn't the only place where such recordings took place. Johnson City and Kingsport are only two of the other cities where similar recordings took place. Bristol was lucky enough to be recognized as the first one, receiving national designation for its role in history.
The festival brings in a wide range of performers to help celebrate the 1927 recordings and their subsequent influence on society and American culture. Bristol R.R.R. is known for blending the culture and iconic sounds of yesterday with the new and dynamic sounds of rising acts and stars of today.
The festival also brings in many artisans selling their handmade goods, and food vendors will be present with a variety of culinary delights that will fill most people's tastes. The festival is family-friendly and has something for everyone - children and adults.
The Birthplace of Country Music Museum is an affiliate of the Smithsonian Institution. It works with the festival staff and the cities to have a positive impact on the downtown area, and the region as a whole. We appreciate all of the hard work the staffers and volunteers put into making these events some of the best in the nation.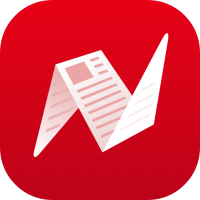 This is original content from NewsBreak's Creator Program. Join today to publish and share your own content.