Worley's Cave off of Timber Ridge Road is probably my advocate to explore in the area. It's fairly long with a central pathway, though many spelunkers used to get injured or lost while exploring there in the 1980s. I was an active member of the local rescue squad then. We'd often get calls to search for lost cavers or help someone who'd fallen and hurt themselves.
About the cave
Worley's Cave is named after Elias Worley, who was the first owner. Some people refer to the cave as Morril's Cave - for the first man who explored it (on record). The cave was used by Native American's from the area long before Europeans and other settlers came around.
The cave is carved from limestone and has great formations - curtains, columns, contours, stalactites, etc. It runs around seven miles in length and is one of the more prominent cave formations for exploring in the area.
There is a couple of large rooms, a creek running through it, and both an upper and lower entrance - the creek exits the lower entrance. From our rescue squad days, we sometimes rappelled from the top in front of the entrance for practice.
A local emergency room doctor, Patrick Spivey, mapped the cave when he was in medical school - or so I was told. We had copies of the map in our files at the rescue squad.
My experiences
My first time in Worley's Cave with my friend Pat had us walking around in true "country boy" style. We had a Coleman lantern and a couple of knee-slapper flashlights (the kind where if it goes out, you slap it on your knee to get it to come back on). We walked in for 500 yards or so and found it too wet and slick to keep going with our tennis shoes.
My next venture was with a scout group. We had headlamps, flashlights, water, rope, and a snack. We were lead by a seasoned caver who told us all about the formation and they are formed. He said the cave was probably formed when the Appalachian Mountains were as high as Mount Everest.
The entry area of the cave is defaced with graffiti and people having fires, and leaving trash. We packed up everything we could carry in the bags we'd brought with us for that purpose. About a mile in, we finally found a pure cave. It appeared pristine and otherworldly.
The temperature of the cave remains about 58 degrees (Fahrenheit). It's best experienced in the cold of winter or heat of summer, to better appreciate the moderate temperature. Due to the wet climate of the cave, and the creek flowing through it - it's best not to visit it after or during a wet period with heavy rains. The creek does rise.
Tours and exploring
There are several outfitters and tour guides for Worley's Cave in Bluff City these days. It has become commercialized and open to exploration by more people in an effort to control the access and ecology of the site.
You can find more information, including an email address on their Facebook page. I have not been to the cave since it has become a commercial location - or in the last 25 years. I am sure it remains a great find and an awesome place to explore. I may take my family back there myself soon!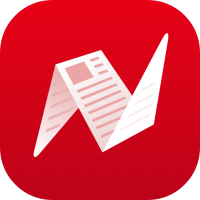 This is original content from NewsBreak's Creator Program. Join today to publish and share your own content.