The Pandora's Box at the Sounds of Summer concert was canceled at the Downtown Center in Bristol last night. A deluge swamped the stage and State Street as heavy rains poured into the area. The stage had several inches of standing water, and much of the equipment was getting wet before it could be covered.
Pandora's Box
Pandora's Box was formed in 2015 by Nathan Utz (lead vocalist), Steve Taylor (lead guitarist), and former guitarist Steve McLawhorn. Tim Cabe also joined the band in 2015. Michael Forman (drummer), and Trent Horne (bass) fill out the rest of the band.
Pandoras Box is the ultimate Aerosmith tribute band. They play with lots of energy and have a passion for the music. Many of the band members have played together before and have known one another through their years in the industry. They perform for the audience, not just playing the tunes and singing the lyrics. As I watched them tune and practice at the stage last night before the squall blew through downtown, I was impressed.
Downtown Center
In Bristol, Tennessee the venue "Downtown Center" is a multi-use venue downtown, located on State Street between Lark Amusement and the First Tennessee Center. The venue is an outdoor complex with a small covered area.
You'll find restrooms and 12-foot wrap-around porches. Concessions are often available during events with both hot and cold beverages and food. Electrical hookup and 20 x 30 stage provide for numerous possibilities in the open air space.
Sounds of Summer
The venue can accommodate sound systems of multiple sizes and has a roof system with lighting and spotlights. The Downtown Center hosts the Sounds of Summer Concert Series each year beginning in May and going through the end of September. Events start at 7 p.m., though bands may change without notice.
Farmer's Market
During the same timeframe (May-September), you'll also find the Downtown Center as host to the State Street Farmer's Market in downtown Bristol. The farmer's market is open from 8 a.m. to noon May-October and is also open on Wednesdays 2 p.m. to 6 p.m. July-September.
More
The Downtown Center is also used for Bristol Family Race Night when the NASCAR races are in town and the sponsors have the event in downtown Bristol rather than on-site at the Bristol Motor Speedway.
The venue is also one of the many stages used during Bristol's Rhythm & Roots Reunion festival, held each September.
There is quite a bit to see and do in downtown Bristol, The birthplace of country music is often a place to find music and concerts throughout the warmer months. The towns and people of the area make it a special place to be.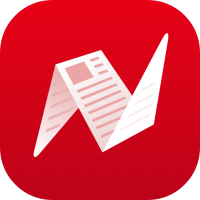 This is original content from NewsBreak's Creator Program. Join today to publish and share your own content.