Emergency Medical Service (EMS) agencies in Northeast Tennessee are monitoring the tropical weather forecasts from the National Hurricane Center in Miami, Florida. Northeast Tennessee is home to Ambulance Strike Team 1, and is supported and staffed with a combination of vehicles, equipment and personnel from the region's EMS agencies.
Coordination
Sullivan County EMS Chief, Jim Perry, coordinates the activation and response for the region's Ambulance Strike Team (AST). Normally a notification is made from the state's emergency operations center (EOC), when another state submits a request for strike teams via the EMAC (Emergency Management Assistance Compact) network.
Often the state will conduct readiness drills in anticipation of a need, asking AST coordinators across the state to poll member-agencies for readiness to determine if they can field a strike team at the moment. COVID-19 and other factors have limited the ability to respond to event out of state as recently as 2020.
History
The Tennessee Ambulance Strike Team program was initiated after Hurricane Katrina in 2005. Since that time, the state has begun training strike team leaders and team members across the state. The Region 1 Ambulance Strike Team, encompassing the eight counties in Northeast Tennessee, has responded to four hurricane assignments in Florida, South Carolina, and North Carolina.
The team also deployed with a contingent of AmbuBuses (Ambulance-Buses) to South Carolina during Hurricane Florence, where they aided the evacuation of hospitals in the Myrtle Beach and Charleston areas.
What is an AST
An ambulance strike team is a group of emergency medical service personnel and vehicles functioning as a single resource asset. The Federal Emergency Management Agency (FEMA) identifies the resource type as:
Five like ambulances (all advanced life support (ALS) or basic life support(BLS)
A supervisor in a supervisor vehicle
Like communications
Tennessee's program uses all ALS ambulances, identified as a FEMA Type II AST. Each region of the state (eight EMS regions in all) participates in the AST program in one way or another. The larger regions (those including Nashville and Memphis) can actually put together two teams.
Tennessee's ASTs are supported and coordinated by the Office of EMS at the Tennessee Department of Health. Prior to departing on missions, the Tennessee Emergency Management Agency will often provide supplemental water, meals, and cots as needed for each team.
Most of the teams in Tennessee travel with their own support trailers. The Region 1 AST has a large triple-axle trailer pulled by the supervisor (AST-Leader) vehicle. The support trailer contains equipment and supplies to handle most situations where the team would need to set up a temporary base of operations, including an air-dome tent complete with heat and A/C unit, camping shower and cookware. There is also a supply of tools and support equipment to work on ambulances as needed, and additional radio equipment.
The region's EMS providers hope they won't be needed for the hurricane season, or even another wildfire response as with the Gatlinburg Fires just a few months ago in the Smokies.
Should they be needed, they will be ready to respond though. We have a tradition of volunteering to help others.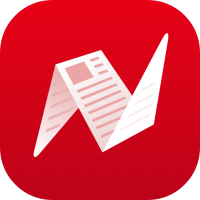 This is original content from NewsBreak's Creator Program. Join today to publish and share your own content.