Officially open as of April 19, 2021, with drive-thru service only, patrons can now opt to make this a coffee shop experience. Dine-in service is now available.
The former bank building at 401 Roy Martin Road in Gray, Tennessee was transformed over the winter into a stand-alone Dunkin restaurant. One of very few in the area to be free-standing and not part of a gas station, this Dunkin is different.
Round up
The restaurant began, and continues, with drive-through service that requires (asks) patrons to circle the building once to get in line for the drive-thru. This is similar to patronizing the McDonald's restaurant in downtown Johnson City or at East Tennessee State University, where you could drive right into an open drive-thru lane. It seems silly to circle the building if you can pull straight in to the "speaker". Perhaps it would have been more wise to put the drive through location on the opposite side of the building in these type establishments - but they didn't ask me.
Service is back
As my wife and I came into the Dunkin below the Food City in Gray, we learned the dining room area is now open and free wifi is also available. This can really change things up as the demand for coffee-shop working is on the rise. I'd much rather pull into a coffee shop and pull out the laptop to do some writing occaisionally than doing it in my office at home all the time. It's good to get out and enjoy the fresh air - and a good cup of coffee.
If the service inside is as good as the drive-thru's I'm sure you too will be enticed to coming back for more. Dining and working while enjoying coffee and a snack seems to make life more worthwhile and stimulating for many adults. It's also a great place to gather with friends over a hot beverage (or cold one). While Dunkin franchise has decent coffee and donuts, I'm partial to their unsweetened iced tea, with a couple of yellow-packet sweeteners. Am I the only one? My wife enjoys her tea plain, and my sister prefers the pink sweeteners. Everyone else I know takes theirs with sugar.
Gray environment
The environment in Gray is optimal for commuters. Those of us who work from home, or travel into Johnson City or Kingsport, can often do some of our work remotely. Gray is now home to at least three decent places to work away from home - Still Waters Coffee (near Subway), McDonald's near the interstate, and now Dunkin.
Each of these has stable wifi for decent internet connectivity. I advise everyone who uses public wifi to use a VPN (virtual private network). There are several sound choices for VPN providers who can keep your data and internet use private at an affordable price. You can find these easy enough with an internet search. Beware of free VPN providers. These free services can be slower and/or chocked full of ads that you'll be seeing to help pay for your free service plan.
Another note of security, keep your screen to yourself if you are typing sensitive information you don't want anyone else seeing - it should go without saying.
The people of the Gray area are most often found to be easygoing, friendly, and fairly patient. They are also quite helpful in most instances if you need a bit of information or assistance. Don't be afraid to ask someone if you need help.
For one, I'm glad Dunkin now has dinining room service available and the patio open. They have good deserts and snacks, that aren't all sweets. Their assortment of cold and hot beverages pair well with all of them. Maybe you too should give them a try.
Visit
Plan your next visit. The drive-thru is open 24 hours, and the dining room is open from 6 a.m. - 6 p.m. daily.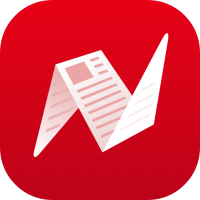 This is original content from NewsBreak's Creator Program. Join today to publish and share your own content.