Toot's the oldest full service restaurant in Murfreesboro, Tennessee has been in business for about 35 years. The iconic restaurant is a staple for many in Rutherford County.
Toot's restaurant
Toot's restaurant is more than a restaurant, it's a bar, a sports bar, and wing-joint, and a place for friends and family to gather and eat. The hopping restaurant is a great place to eat for locals and tourists alike. The atmosphere if almost like a roadhouse. The place is like a sports-bar and roadhouse on steroids.
On my last visit, the food was almost as good as the company eating with me. In all the times I've been to Murfreesboro, I've eaten at Toot's almost every time. The atmosphere if upbeat and fun with lots of nostalgia displayed on the walls. The atmosphere provides just enough information to provide some visual interest.
The service is almost always excellent, and I have yet to be dissapointed. The servers are always polite, friendly, and ready with refills and suggestions at a moments notice. You just couldn't ask for better service, even with a full house I have never notice any slack in their service.
Now, let's talk food. My compatriots and I have eaten the burgers, fish, ribs, salads, and wings. During our last visit I had the Buffalo Blue Chicken Salad with Buffalo sauced chicken.
My single meal was priced very reasonably and left me so full I couldn't eat dessert. I was hoping to try the dessert, but it was not to be this time either. My salad was a full platter chocked full of spring mix and fried chicken tenders tossed in buffalo sauce, served with blue cheese crumbles and blue cheese dressing. It was delicious! I ate too much.
My next visit I'm going to try and eat an even lighter meal and maybe start with the strawberry cheesecake, and have an appetizer later if I have room. There's nothing wrong with eating your dessert first. It's a strategic maneuver that should leave me feeling even more pleased with myself.
For full disclosure, we did share an appetizer sampler before our meal arrived. Our choice of mozzarella sticks, fried pickles, and miniature corndogs were perfect. Perhaps we should have skipped the appetizer round, but we were all hungry from a very long day of work and classes without a lunch break.
Kudos to Toot's and the fine staff who work there. Thank you for excellent food and service that allowed our group to have fun.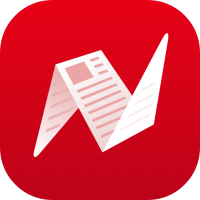 This is original content from NewsBreak's Creator Program. Join today to publish and share your own content.