Washington County, Tennessee Courthouse
Brent Moore / Flickr
Budget passed
Washington County (Tennessee) commissioners approved a $43.9 million general fund budget Monday. Several commissioners called this a a "quick fix" and a recipe for a future tax hike.
Commissioner Carriger said the county needed to develop long-term plans to address growth and revenues in the coming months. He believes the county could be staring at a property tax increase in the next fiscal year.
Commissioner Kent Harris, says such planning is not soon enough. Harris believes the commission will be back in the same situation, with the body passing such a budget without cutting positions or new spending.
"We are going to be in this mess again ...doing the county a disservice" - Commissioner Kent Harris
The county's budget for next fiscal year (beginning July 1st, 2021), was approved by a vote of 8-4. Commissioners voting against:
Danny Edens
Mike Ford
Kent Harris
Robbie Tester
Absent for the vote:
Larry Cate
Jodi Jones
Steven Light
Washington County Mayor Joe Grandy and Mitch Meredith, the county's finance and administration director, offered a plan to fill a $3 million deficit by taking money from the capital projects fund and other restricted and committed financial reserves .
The budget was $3 millions off balance, with commissioners pulling money initially from schools funding. County Commissioners received enough feedback from constituents to stop that course of action.
The budget was balanced by filling the void from other accounts, most notably capitol projects funds. Commissioners hope those funds can be replaced through grant monies, they have yet to identify.
Policy
Mayor Grandy said moving funds from other accounts is preferable to dipping into general fund reserves. He says such a move would violate the county's reserve policy. It can also have a negative impact on the county's bond rating.
Last week, Commissioners rejected a plan to balance the general fund budget for the new fiscal year by reallocating $3 million in local option sales tax dollars earmarked for city and county schools for 30 years. The funds remain designated for education.
Other changes
The new fiscal year's budget includes a 2% pay increase for courthouse employees, and a 3% bonus. Mayor Grandy suggests the bonus would be paid from $840,000 one-time pandemic relief money coming from the state.
Water
Commissioners approved a resolution listing key waterline extension projects in rural areas of the county. Commissioner Bryan Davenport, of the county's Water Task Force, said that while the county is making progress, they still have a lot of work to do. The water resolution doesn't specify how water projects ($8 million estimated cost) will be funded. 
Mayor Grandy says the funding options should remain open until officials learn how we to use a portion of the $25.5 million from the American Rescue Plan Act to expand service. Commissioners also voted Monday to hold a special meeting on July 26 to prioritize a list of projects for the county to use those federal rescue funds.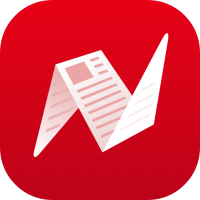 This is original content from NewsBreak's Creator Program. Join today to publish and share your own content.