Photo by Louis Hansel @shotsoflouis on Unsplash
You are most likely still reeling from the Christmas rush and trying to get some semblance of order in your home. Imagine you are Lori Loughlin and getting released from a two month stretch in the pen. How do you cope with immediate family and possibly dropping in relatives? You always offer a beverage. A warm beverage if it's cold out, or they are distressed. It's better than starting on hard liquor early in the day.
Feed the masses
You don't have to be Jesus or a soup kitchen to feed the masses that congregate in your home. You only need to be prepared and stock your pantry with essentials. These come in handy when snowed in, or you have more company than anticipated when mealtime comes.
You should always have all-purpose flour, sugar, butter, salt, pepper, noodles, eggs, and cheese on hand. A few vegetables (canned or frozen at minimum) are always a welcome addition to the last-minute meal. Using these stock items you can do wonders with a bit of spice and creativity.
Put your leftovers to good use too. There's nothing that says spaghetti sauce cannot be converted to chili beans, or that turkey can't be made into many wonderful dishes. Your imagination and a short bit of creativity are all that separate you from gloomy people with the need to feed.
Leftover creativity
After Christmas and Thanksgiving, my favorite use of turkey comes at the end. Of course, we'll make turkey sandwiches. There is no need to resort to creamed turkey.
Turkey Pot Pie - cut up some pieces of meat (dark, white, or a combination) and mix in a saucepan with water a bit of turkey gravy or chicken stock. Add corn starch or xantham gum to thicken, add a bag or can of drained mixed vegetables, and mix well. Pour this into a pie shell and top with pie crust (make your own or used pre-made). All you need is to follow the instructions for baking the pie crust - read the instructions prior to placing contents into the pie pan with the shell. Delicious!
Turkey & Dumplings - I believe this is even better than chicken and dumplings. I start with boiling two quarts of water, adding salt, pepper, and a half-stick of butter. Add a bit of garlic and sage to taste. Mix two cups of all-purpose flour with a half-stick of melted butter, salt, and a teaspoon baking powder. Add just enough water to get a thick but stiff dough. dust with flour and roll into a 1/3 inch thick sheet. Use a knife or other cutter to make squares and place them gently into the boiling water. Let all of these boil for at least 15 minutes, while adding all the turkey you desire. Add onion powder or flakes and celery if desired.
Appetizers
There is a lot to be said for finger foods and filling up on these. Meatballs can be purchased ready-made. Dump them into a slow-cooker with a bit of marinara, broth, barbecue, or cream sauce, until just covered. Let them cook on medium until hot and delicious!
Celery stuffed with peanut butter is a usual hit with kids. Some adults will eat this or may prefer palmetto cheese on theirs. My mother would mix two blocks of cream cheese with a seasoning of some sort and roll it in chopped nuts to make a cheese ball. Serve the cheese ball with crackers and you have another easy dish.
Basics
Face it, you can take your pantry staples and make biscuits and gravy, dumplings, pies, soups, cheese noodles, noodles in butter sauce, breakfast - your only limit is your imagination. How will you feed your full house this winter? Like a scout, you only need to be prepared.
Imagine you are Martha Stewart and have a delectable dinner planned. Check out some of her recipes here. If you're like me, you may even like watching cooking shows or the food network in general. You can find many of the celebrity chefs' recipes right on their website. Such as Bobby Flay and Rachael Ray among many others. Check them out and maybe you'll find inspiration. I often get inspired by reading their recipes and seldom use any of them verbatim.
You can many great recipe ideas here on News Break, you just have to search. Here's a link to "The Best 15-Minute Holiday Recipes of All Time".
I hope you've enjoyed reading a few of these holiday tidbits on feeding your family during the holidays. I hope you'll follow me on News Break. Download the app here, and share the article with your friends on social media!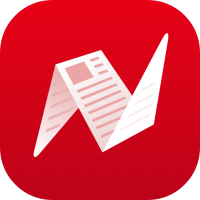 #nbholidaycheer