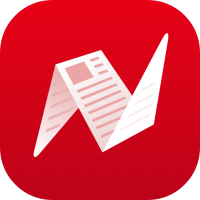 Say "No more!" to lost income.
The easiest & quickest way to have access to spending capital is with a tax refund. You don't have to pay back or concern yourself about an amount unless your return was prepared incorrect. The amount can be as high as your deductions & what credits allow. The lost of income due to Covid-19, no work-for-pay; on top of the bills already come due. The pile of bills one can't pay, and tax debt still owe to the government. Will it get any better?
We are here to build confidence in people, so that one can save if they can, invest if they want and have available capital to level a situation when needed. If you have never received a tax refund or haven't received a tax refund in a long time, we believe we (John Haze Services) can help with that problem or concern. Sometimes to make money, you have to spend money. If you're a person that is behind on filing any individual tax return, we can assist you with the document preparation. Just have the essential paperwork required to complete each year for each tax return gathered and we'll take it from there. You will have to pay up front for the tax return preparation, but consulting is free of charge.
"Those late filed tax returns could very well be the income you need for a good monopoly start. Come in & play and see how much you win?"
Along with our concern for making capital available, we are also concern with practicing social distance. As a small service, we already have social distance in practice. We communicate & work remotely with our clients. We offer virtual conference with Zoom & Skype. We are also mobile. If one is with disability, we do travel for one convenience. For other social distance practices, look forward to:
A Mobile App- To upload all tax documents &
E-signing- which our service started for tax season 2020.
Jessica M. Sutton
Founder & CEO