The Minnesota Twins will resume their season on Friday. Coming out of the All Star break the Twins have a 39-50 record and are 15 games behind the division leading Chicago White Sox in the AL Central and 11.5 games out of a wild card spot. Their chances of contending for a playoff berth are scant -- just 1.0% according to FanGraphs and less than 0.1% according to Baseball-Reference.
As a result, the Twins are seen as likely sellers at the upcoming July 30 trade deadline. ESPN's Jeff Passan recently reported (subscription required) the Twins are "the team almost every contender is waiting on." The Twins make for a popular trade partner for contending teams because they were expected to be good this season. They have good players that can help improve other team's rosters. Unsurprisingly, then, the rumors have started flying about who might be traded. Josh Donaldson. Nelson Cruz. José Berríos. Michael Pineda. Numerous others.
Whether or not the Twins will be open to trading players the rest of this month is not a question. The open question is to what degree the Twins will sell.
Will they trade only the players on expiring contracts and maintain their core group that is under contract for next season? Doing so will limit the prospect value they receive in return, but signal an intention to re-tool the roster with an eye towards competing for the playoffs again next season.
Will they trade their more valuable, longer term controllable assets? Doing that will likely yield a greater return in future talent, but could also signal a pivot into a rebuilding phase that may have a longer timeline for contention. Contending in 2022 would likely not be the goal then, but perhaps 2023 or 2024.
With that in mind, here's a look at which Twins players might be on the move and what a trade of them might signal for the future.
Expiring contracts
RHP Michael Pineda
DH Nelson Cruz
SS Andrelton Simmons
RHP Hansel Robles
RHP Alex Colomé
LHP J.A. Happ
All of these players are scheduled to become free agents this coming offseason. Pineda and Cruz figure to be the most in demand of this bunch, although Twins fans might be wise to temper their expectations for the return value the team might get for these players. Despite his excellent production, Cruz is not likely to have a large number of suitors because he is limited to designated hitter. Pineda has battled injury this season and has not been particularly effective since returning to the Twins' rotation a few weeks ago. Robles has been decent in relief and is the type of commodity bullpen arm that gets traded for lottery ticket prospects at every trade deadline. Simmons, Happ, and Colomé are not in the midst of good seasons and don't figure to yield much in return beyond salary relief or lottery ticket prospects that are years away from the majors.
It would not at all be surprising to see Minnesota trade any or all of these names in the next few weeks. Doing so would not have much impact on next season's team and the Twins would be wise to get whatever value they can for these players while they have the chance.
If the Twins only made moves from this group (and did not trade from the groups below), it would be a clear signal that they believe they can bounce back next season and are not looking to enter any kind of long timeline rebuild.
Controllable pieces that might not signal a rebuild
In addition to the expiring contracts group above, there is a group of players under contract with the Twins for at least two more seasons that could be traded without major negative impacts to the team's chances of competing next season.
3B Josh Donaldson (free agent after 2023)
LHP Caleb Thielbar (free agent after 2024)
RF/CF Max Kepler (free agent after 2024)
1B/DH Miguel Sanó (free agent after 2023)
Moving Donaldson will be a challenge thanks to his salary, but the Twins could be interested in doing so because it would allow financial flexibility for future roster building. Beyond that, they also might already have capable replacements for third base on the roster. Max Kepler could be an intriguing trade option that, if moved, would not negatively impact next season very much because of the emergence of rookie corner outfielders Alex Kirilloff and Trevor Larnach. Kepler's track record of producing about league average performance and team friendly contract status could make him very appealing to another team, especially if they think he has untapped upside remaining. A trade of Sanó would be an acknowledgment of failure for a former top prospect, but could make sense because of the depth of his struggles and the lack of a clear place for him on the Twins roster with the emergence of Kirilloff as an option at first base. He is not likely to command much value in return, however. Thielbar, like Robles, is another of those commodity-like relief pitchers that could be on the move without much long term impact.
It would not be surprising to see any of these four moved in the next few weeks. In fact, it might even be something the Twins should do to obtain other young talent (and financial relief) that better suits the roster going forward.
Controllable pieces that might signal a rebuild
This is the group that figures to bring the maximum future prospect value back to the Twins in trades, both because of the desirable contract status of these players and because of their talent and production. But it is also the group that is most critical to the Twins' competitive aspirations in the near term.
RHP José Berríos (free agent after 2022)
LHP Taylor Rogers (free agent after 2022)
RHP Tyler Duffey (free agent after 2022)
CF Byron Buxton (free agent after 2022)
RHP Kenta Maeda (free agent after 2023)
2B/SS Jorge Polanco (free agent after 2025)
These players hold critical roles on the Twins roster and replacing them in the near term would be very, very difficult. Because of that, trades of these players (especially Berríos, Buxton, and/or Maeda) would be signals that the front office is probably not planning on competing for the playoffs next season.
While these players are core pieces for the Twins, they are also the players -- because of their talent, performance, and contract situations -- that figure to draw the heaviest interest from contending teams in the next few weeks. These are the Twins that would be considered the biggest difference makers for an acquiring team. The Minnesota front office will have the tricky task of weighing the future value being offered in trades against their plans for 2022 (and their assessments of how likely they are to extend or re-sign any of these players to stay in Minnesota).
We will have to wait and see how the Minnesota front office approaches the next two weeks. It is clear that the players they decide to trade (or not) will foreshadow their plans and reveal a lot about if they think they will have a contending team next year.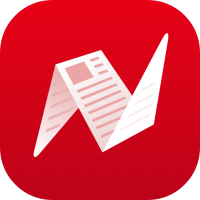 This is original content from NewsBreak's Creator Program. Join today to publish and share your own content.