Twenty four year old Luis Arraez has spent the past three seasons adding a throwback blend of contact and plate discipline to the Minnesota Twins lineup. Standing just 5-foot-9, Arraez was never regarded as an elite prospect due to a lack of power, limited athleticism, and a track record of leg injuries. However, he has more than made up for those perceived shortcomings with elite hand-eye coordination that enables some of baseball's most impressive bat to ball hitting skills.
Through 186 career major league games, Arraez has bounced around the field defensively, primarily logging time at second base, third base, and in left field. Despite not having a consistent defensive home, he's produced a .319 / .381 / .413 (batting average / on base percentage / slugging percentage) batting line that grades out as 17 percent better than the league average by weighted runs created plus (wRC+).
Among the 298 players that have taken at least 500 plate appearances since the start of the 2019 season, Arraez ranks 3rd in batting average, 13th in on base percentage, and has the second-lowest strikeout rate (8.9%). In an era where the discussion about how baseball is played most often centers around strikeouts, walks, and home runs, Arraez is an outlier who puts the bat on the ball for line drives better than just about anyone.
Arraez's unique capabilities at the plate not only stand out among the players of today. They also stack up very favorably historically. In a piece for The Athletic (subscription required) recently, Aaron Gleeman pointed out that Arraez is just the second Twin to hit better than .310 over their first 175 games. The other? Twins hall of famer Tony Oliva. Beyond just Twins history, Gleeman also noted that Arraez is the 8th player in the past 50 years to hit .319 or better over 175 games through age 24. The rest of that list includes all time greats like Albert Pujols, Tony Gwynn, and Frank Thomas.
While his bat has been superlative, Arraez's overall value is held back by his defense. He has not been moved around the field because he's a superior defensive player at multiple positions. Instead, he's been moved around to try to find a defensive position where he can succeed.
Primarily a second baseman as a prospect, Arraez has proven to be overmatched by the position in the big leagues. He's plenty capable of making the routine plays and demonstrates good hands and a strong throwing arm. But his lack of athleticism and injury history have limited his range, meaning far too many batted ground balls get through the infield for base hits because Arraez was not able to get to them.
His struggles at the position (along with Jorge Polanco's own struggles at shortstop) were a key factor in the Twins' offseason signing of Andrelton Simmons to man shortstop. That addition bumped Polanco to second base full time and made Arraez a utility man.
Defense is notoriously hard to objectively evaluate because of a lack of quality data. That has started to change with the implementation of Statcast tracking technology that can measure almost every movement that occurs on a baseball field. The many data points collected on every play allows us to know exactly "how far" and "how much time" a fielder has to make a play (regardless of positioning and shifts). That data is used to then estimate the probability of a play on a batted ball being made, which is a game changer for evaluating defense.
Statcast's formulas evaluate each play for difficulty, and create an estimate (estimated success rate) of how often a league average defender would make the play. That estimated success rate can be compared to a player's actual success rate, giving us a simple measure of how a player is performing in the field. Another new measure made possible from this trove of tracking data is Outs Above Average (OAA), a range-based metric that shows how many outs a player has saved. OAA was introduced in 2017 for outfielders and expanded to include infielders in 2020.
Below is a Statcast plot of Arraez's defensive performance in OAA at his three primary positions (2B, 3B, LF) since 2019. Note that the OAA metric uses zero as league average.
You can see by the mostly blue shaded boxes in the graphic that Arraez is measured as a below average defender at second base and in left field by OAA.
Underlying those numbers are his Statcast metrics, broken down by position in the table below:
This data makes it even more clear that he's performed poorly at second base and left field. Comparing his actual and estimated success rates reveals he has made plays significantly less often than would be expected by a generic, average defender.
In fairness to Arraez, the numbers of attempts are small samples from which to draw definitive conclusions (defensive metrics are very noisy and take a long time to stabilize). But, at least thus far, they seem to suggest that Arraez might be best suited for third base. There, he's been exactly average, converting the same percentage of plays as would be expected (shown by his success rate and estimated success rate both being 70%).
Arraez and his five career major league home runs might seem like a strange fit for a position that produces an average of 30 home runs per team in a season. But, if you consider the totality of his offensive contributions, his bat stacks up at third base just fine.
The league average wRC+ from third basemen has not topped 105 in the past five seasons. Last season, only five qualified third baseman had better wRC+ marks than Arraez's 117 career mark. In 2019, thirteen did. In 2018, it was nine. He might go about creating his offense in a different way than his peers, but Luis Arraez would likely be a top 10-ish offensive third baseman.
With the Twins' 2021 season looking like a loss, the front office is almost assuredly going to be looking to trade current players for future prospects at the upcoming trade deadline. Two of the current Twins likely to be strongly considered by contending teams are third baseman Josh Donaldson and designated hitter Nelson Cruz, both of whom are already hearing their names come up frequently in trade rumors.
Arraez demonstrating that he can adequately handle third base is an important development that gives the Minnesota front office flexibility to explore all trade opportunities, including for star players like Donaldson and Cruz. If Cruz is moved, Donaldson (and his history of leg injuries) would be a natural fit in the designated hitter spot Cruz currently occupies. In that scenario (or if Donaldson alone is traded, or if both Cruz and Donaldson are traded), the Twins appear to already have a good candidate to be their regular third baseman on the roster -- Luis Arraez. In the very least, Arraez's production and performance at third so far suggest it would make sense to give him an extended chance to find out if he can hold down the position.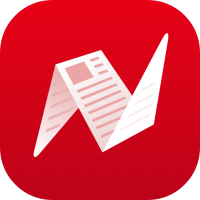 This is original content from NewsBreak's Creator Program. Join today to publish and share your own content.