This past Sunday afternoon, Minnesota Twins designated hitter Nelson Cruz slugged the 434th home run of his career. That total ties him for 47th in Major League Baseball history, with two-time MVP Juan Gonzalez and five-time All Star Andruw Jones.
The achievement is just another in the litany of late career milestones Cruz has reached in his three seasons with Minnesota. It's hard to put what Cruz has done at the plate the past two-plus seasons in historical context. By both weighted on base average (wOBA) and weighted runs created plus (wRC+), two comprehensive statistics of offensive production, he's been the second-best hitter in the game since joining the Twins in 2019. Only the Angels' Mike Trout, widely considered baseball's best player, has been better.
As a Twin, Cruz has hit .306/.388/.609 with 74 homers and 183 RBIs in 240 total games. Making this all the more impressive is the fact that he will turn 41 years old on July 1st. Of the other nine players in the table above, only Atlanta first baseman Freddie Freeman is over 30. The rest embody the baseball axiom that a player's late 20s are his prime. Hitters just don't produce like this in their late 30s and early 40s. Only all-time greats Barry Bonds, Ted Williams, and Ty Cobb have had better seasons at the ages Cruz played the past 3 seasons.
Because this kind of success happening beyond a player's mid-30s is the exception, not the rule, writers have been forecasting a Cruz decline since at least since at least 2015. In what has become an almost annual tradition public baseball analysts squinted hard at Cruz's stats last year and thought they once again started to show ever so slight signs of decline.
His actual results in batting average, slugging percentage, and weighted on base average were better than was predicted based on underlying measurements made by Statcast, like batted ball exit velocity and launch angle. Cruz's average exit velocity was down almost 2 miles per hour from years prior, his average launch angle was down to 9.4 degrees, and his ground ball rate was up to 47%, his highest of the Statcast era. Batted balls hit with less authority and more frequently on the ground are concerning trends for a lumbering slugger like Cruz, so the claims of his impending decline had some merit.
The thing is, though, it has not played out that way. He's back to hitting the ball hard this season. Through games played on Sunday, June 27th, Cruz's average exit velocity has rebounded from year's 91.6 mph to 93.1 mph. He's also elevating pitches a little better, with an average launch angle that is up to 10.3 degrees.
Cruz's Statcast percentile rankings card, which quickly illustrates where he ranks in the context of the rest of the league in several key stat categories, is again one of the league's best:
As a result, Cruz's actual results are back in line with his expected results. His .299 batting average and .564 slugging percentage track well with his .281 expected batting average and .571 expected slugging percentage.
While all the dark red in that chart is most likely to draw your attention, it's actually the pink and blue circles that give some clues about the adjustments Cruz has made.
Cruz ranks in the 68th percentile in strikeout rate this season -- his best performance in that area since Statcast began tracking in 2015. His 19.3% strikeout rate is his best since he posted an 18.2% strikeout rate in 2010, when he was 29 and playing for the Texas Rangers.
His strikeout rate is down in large part because he's swinging and missing less. It wouldn't seem to be notable that Cruz ranks in the 21st percentile in Whiff%, but, when you consider he'd never previously been better than the 15th percentile in that category, it's a significant change.
Most players swing and miss more often as they age, thanks to declining reaction time abilities and lost bat speed. Cruz seems to be countering those facts of life by turning up his aggressiveness against pitches he can hit.
Since 2015, Cruz has swung at 47.4% of the more than 14,000 pitches that have been thrown his way. So far in 2021, that rate is 50.7%. This new swing aggressiveness is especially visible on the first pitches of plate appearances, where Cruz has swung at a career-high 41.5% rate (compared to 29.8% career average) and on pitches in the strike zone, where he has swung at 73.4% of pitches (compared to 69.6% career average).
Importantly, Cruz's aggressiveness has not led him to sacrifice his selectivity and discipline. His chase rate, which measures how often he swings at pitches outside the strike zone, is 30.8% -- exactly the same as last season and just a few ticks higher than his career average of 28.9%.
He's swinging at more strikes and doing a good job of staying off of balls. As a result, he's back to making extremely high rates of hard contact and he's striking out less than he has in years. Mid-way through this season, it seems that he's once again found a way to make the adjustments needed to defy all reasonable expectations for his performance.
Age eventually catches up with us all. It will for Nelson Cruz, too. Just not yet.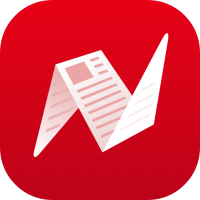 This is original content from NewsBreak's Creator Program. Join today to publish and share your own content.