By: Johanna Miyaki
Five Indigenous activists are being charged with felony vandalism following the toppling of a Junípero Serra statue in San Rafael, CA on Oct. 12, also known as Indigenous Peoples' Day. To many California Indigenous people, Serra is seen as responsible for the enslaving of Native Americans through the Spanish Mission System. Photo: Chris Tuite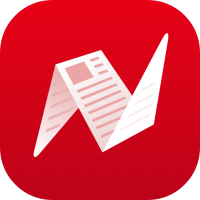 The Native American Community is calling the activists being charged the #IndigenousPeoples5; or the "IP 5" and demanding all charges be dropped against the five indigenous women. Charged with felony vandalism are Oakland, CA residents Ines Shiam Gardilcic, 40, and Victoria Eva Montanopena, 29; Melissa Aguilar, 36, of Novato CA; Marjorie Nadeska Delgadillo, 36, of San Rafael, CA; and Moira Cribben Van de Walker, 25 of San Anselmo, CA.
Photo: Chris Tuite
In a virtual press conference held by Communities United for Restorative Justice (CURYJ), Indigenous spiritual leaders and faith-based leaders made statements of support of the IP 5.
George Galvis, Executive Director of CURYJ, asserts that the Catholic Church positions itself as a leader in restorative justice but is out of step with the national movement to remove symbols of hate. "We are not apologetic about the removal of the statue, in fact, I think there is an opportunity for the Catholic Church and the Archdioceses to start making amends and atone for some of the harm they have caused to the indigenous peoples of California and across Indian Country beginning with the California Mission System," Galvis said. "Those were indigenous slave plantations; we can't continue to sweep this history under the rug. I think an apology from the Catholic Church when they charge indigenous women with felony vandalism and criminalize them at a time when we know the Catholic Church and Catholic Charities get millions of dollars in grant funding to do restorative justice in the bay area. It is absolutely hypocritical."
Morning Star Gali, Executive Director of Restoring Justice for Indigenous Peoples and enrolled member of Ajumawi Band of Pit River Tribe said, "I support all tearing down of monuments to colonialism to genocide and white supremacy. Junipero Serra was a missionary of genocide. In the 1700s he imposed Christian missions through so-called California and captured, enslaved, and brutally assimilated California Indigenous Peoples."
Photo: Chris Tuite
Gali then read a written statement from Andrea Carmen of the International Indian Treaty Council. The following is an excerpt from that written statement:
'The brutal history of the colonization of California, including through the establishment of the missions which resulted in forced relocation, enslavement, violence and forced conversion of Indigenous Peoples, has not been fully told. Indigenous and non-Indigenous children are taught half-truths in public schools about the history of California to this day, including the actions and role of Father Junipero Serra. This is not a disparagement of anyone else's religion. But we also have a right to live in dignity, free from racism and the continued trauma of misstated versions of history.'
The pretrial was continued to February, 18, 2021 at 9am in the Marin County Superior Court.