Six United States Marines from the Renowned Body Bearer Unit Rescue Stranded Woman as Floodwaters Rise
Arlington National Cemetary--Flash flooding can occur anywhere, at any time, and usually with horrible results. On September 16, the United States Marines intervened in what could have been a tragedy, when they observed a stranded motorist stuck in the middle of a flash flood. Her vehicle was quickly being swallowed by the rising water when a bus filled with United States Marines en route to Arlington National Cemetary to perform their duties as body bearers at an upcoming funeral observed her predicament.
Without hesitation, six Marines wearing their full dress blue uniforms exited the bus and proceeded to wade through the rising waters to the stranded motorist's vehicle. They checked on the occupants first before pushing her car to safety. Virginia Waller-Torres recorded the event from the safety of her vehicle and posted it on Tik-Tok. After reaching safety, Ms. Waller-Torres thanked the Marines and reminisced about her family's military service. She praised the Marines for their selfless call to action and recognized them as heroes. Her grandfather was a veteran of WWII and is buried at Arlington National Cemetary and her father served during the Persian Gulf War as a member of the United States Navy.
The video shows six Marines wading towards Waller-Torres who remains seated in her vehicle. Audio details how happy she is they are coming to her rescue and how thankful she is for them. Both Wojtowicz and Tosner stated during a later interview they lent a hand to another American citizen because it was the right thing to do and if more people did the same, our country will remain headed in the right direction. Semper Fidelis Marines!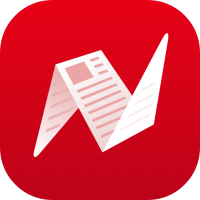 This is original content from NewsBreak's Creator Program. Join today to publish and share your own content.