The 86th Annual East Texas Yamboree Opens October 20th and Goes Through October 23rd
Gilmer, Texas-- For those East Texans curious about whether we will celebrate the Fall Yamboree Festival this year, worry no more. The East Texas Yamboree Association announced the celebration is slated to begin the 3rd Thursday of October, however, the amusement rides will open Wednesday evening. The association also announced the Yamboree race for a new queen is over and our new Queen-elect is Hannah Henson. She represents the Twentieth Century Club.
In addition to the Queen's Gala, the Yamboree will host a barn dance, numerous art shows, and the popular livestock show. Crabtree Amusements will set up their rides and booths beginning the day of October 20th and will remain open until midnight on Saturday, October 23rd. Thursday all-access armbands will cost $20 and Fri/Sat all-access armbands will cost $25 for each day. All-access gives the holder unlimited access to the rides for the day issued until 5 p.m. For an additional $5, purchasers can gain all-access admission until closing each night.
As in previous years, the East Texas School Parade will run twice. The parade rules can be found here and remember, the last day to register to participate in the parade is September 30th, 2021. Yamboree Arts & Crafts Outside Vendors and Exhibitors can be found at the Yamboree Park located just north of town on SH 271 and vendors may begin setting up their booths no earlier than Wednesday., October 20th, 2021 at 6:00 p. m. and at their own risk. Booths must be completely operational no later than noon on Thursday, October 21st, 2021.
Please make plans to attend. There will be large crowds so plan accordingly if you are ill or disabled and require additional assistance. Many of the local businesses and churches will have parking available.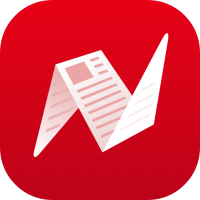 This is original content from NewsBreak's Creator Program. Join today to publish and share your own content.