Upshur County District Attorney Billy W. Byrd Prosecuted Upshur County Man for 8 separate counts of Indecency with a Child
Gilmer, Texas--Thomas Alan Auld,37, will be 97-years-old when he becomes eligible for parole after the Upshur County District Attorney persuaded jurors to convict him of 8 counts of Indecency with a Child. The jurors did not require much convincing considering the evidence presented to the Court which was presided over by the Honorable District Judge Dean Fowler. After a two-day trial, jurors returned a "guilty on all counts" verdict. Judge Fowler oversaw the punishment hearing where the jury assessed the maximum penalty at Life in prison.
Between March and August of 2019, Auld repeatedly molested a ten-year-old relative by playing truth or dare games in which he would expose himself and forcibly touch the child or force the child to touch his private area. Other details of his repeated vile criminality are too obscene to repeat here. During the trial, another victim, a 15-year-old relative, came forward with similar accusations followed by still another 17-year-old relative that testified she was also molested by Ault beginning at the age of 11-years-old. District Attorney Byrd, assisted by Assistant District Attorney Amber Mitchell, successfully prosecuted Auld in those cases as well.
Auld is not a stranger to the criminal justice system. He has previously served prison time for Burglary of a Habitation and has served county jail time for the theft of food stamps. District Attorney Byrd successfully filed a motion to enhance punishment because of Auld's prior offenses.
We are thankful that our citizens came forward willing to serve their community and once again demonstrated by their verdict and sentence that this is not a county to abuse innocent children. The strong punishment should send a message to others. We are also thankful that Judge Fowler stacked the first two counts of the Indictment which means the defendant would not become eligible for Parole until he reaches the age of 97. Upshur County District Attorney Billy W. Byrd
Upshur County District Attorney, the Honorable Billy W. Byrd, is a duly elected official in Upshur County and is responsible for representing the State of Texas in all criminal cases in the district, county, and justice courts. Since he was elected in 2007, Upshur County residents have grown to love and respect Byrd not only because of his steadfast dedication to law and order in the county but because of his continued outreach and support of the community. District Attorney Byrd in conjunction with District Judge Fowler send a very clear message to the criminals who would try and take advantage of our law-abiding citizens and of our innocent youth to not commit their crimes here. Otherwise, they will get their day in a court of law.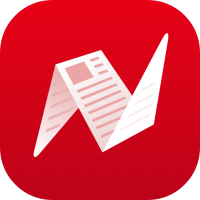 This is original content from NewsBreak's Creator Program. Join today to publish and share your own content.