Wagyu is Japanese for cow and it's the most expensive beef in the world!
Gilmer, Texas--At the crossroads of FM 726 and SH 300, halfway between Gilmer and Longview, sits a country store on a hill called The Market at Shadow Ranch. Brent and Leah Fyffe opened the meat market and gift shop where the old AW convenience store once stood, back in June. One of the many product offerings they have is something called Wagyu Beef. They offer three varieties called Australian, Japanese, and American, all rated as A5 which is considered the best of the best.
According to the American Wagyu Association, Wagyu beef is the favored marbled meat from red or black horned cattle. The beef is considered healthy, tender, and delicious and provides an unrivaled eating experience preferred by gourmet restaurants and world-class chefs everywhere. In 1990, the American Wagyu Association was formed in Texas to register and track this delicacy across the United States, Canada, and other countries.
Here in the Gilmer area, residents are enjoying Wagyu beef in their fajitas, burgers, and steaks, and short ribs and we owe this newfound taste to the efforts of the Fyffes'. Their market offers American, Australian, and Japanese A5 Waygu in the form of whole sides of beef, steaks, summer sausage, fajita meat. According to Brent, their beef contains no hormones, no steroids, and no antibiotics. The market offers a complete spectrum of Waygu beef products and if they don't have it, they can most likely get it.
In addition to beef, the market offers a selection of assorted cheeses and seasonal gifts.
The Fyfees are true Texas entrepreneurs too. In addition to the market, they operate a high-fence ranch next door to the market that has deer and exotics for sale and they plan to open The Barn at Shadow Ranch soon that will function as an event venue. Big things are happening in and around Gilmer, Texas and it's thanks to folks like the Fyfees that are making it happen. For hours of operation please click the link above to visit their Facebook page and website.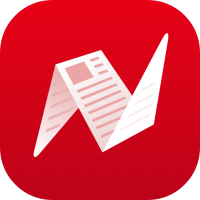 This is original content from NewsBreak's Creator Program. Join today to publish and share your own content.