The Lincoln Project tried to push an outrageous national television advertisement blaming Texas Governor Abbott for more than 60,000 deaths related to Coronavirus
Gilmer, Texas-- Governor Abbott was the subject of a national television advertisement titled, "Abbott's Wall" on September 18, 2021. The commercial was to have aired during a Saturday afternoon football game but was pulled ten minutes prior to being telecast. According to The Lincoln Project, the commercial shows a border wall constructed of coffins and blames the Governor for more than 60,000 deaths related to his policies on coronavirus. The Lincoln Project blames the Governor for having the advertisement pulled before it could be aired, costing them $25,000. The Governor's spokesman denied any knowledge of the commercial and further stated they had nothing to do with censoring the advertisement.
The political season is heating up as more candidates throw their hats in the ring in potential bids to unseat the popular Texas governor. It is possible that Beto O'Rourke and Matthew McConaughey may also run for governor. O'Rourke has twice sought higher office and twice lost. McConaughey has never run for public office. The Lincoln Project imploded earlier this year when the group was hit with allegations of fundraising misappropriation and sexual harassment by a principal member. The resultant investigations resulted in several senior leaders, including co-founders, resigning.
Many major donors and other backers of the "Never Trumper" Lincoln Project considered cutting off donations after these allegations of misconduct were announced throughout the national media. Several Lincoln Project board members, including Steve Schmidt, resigned.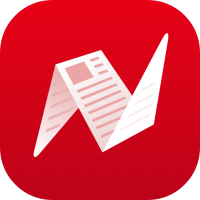 This is original content from NewsBreak's Creator Program. Join today to publish and share your own content.