Sixth Court of Appeals Returns Life Sentence to Wood County District Attorney Due to Ineffective Counsel
Wood County, Texas-- The Texas Sixth Court of Appeals returned the life sentence of Timothy Parmer, 56, because of several issues related to having been represented by ineffective counsel during his trial in 2017 for an attempted capital murder charge he allegedly committed in 2010. According to court records, Parmer has accepted a new plea agreement of a sentence of 20 years with credit for the 4,025 days he has already served. Wood County D.A. Angela Albers substantiated the previous sentence had been vacated by the appellate court. The plea agreement was accepted on September 9, 2021, after the victim, Texas State Trooper Larry Vaughan decided he did not want to go through another trial.
Parmer was wanted on an aggravated assault with a deadly weapon charge in March of 2020. He had allegedly threatened his live-in, common-law wife with a hatchet. His wife had reported that Parmer's behavior was strange and that he had armed himself with a firearm and was randomly shooting that firearm. Wood County deputies arrived on the scene to effect an arrest and observed Parmer's strange behavior too, but Parmer would not surrender. Authorities cut electricity to Parmer's home after which Parmer and his wife exited the home.
According to Trooper Vaughan, deputies attempted to use a stun gun on Parmer but missed him and struck his wife. Parmer managed to escape back inside the home where he retrieved a loaded shotgun and began shouting obscenities at authorities and ordering them to leave his property. Trooper Vaughan stated he used his flashlight to look inside Parmer's home when Parmer shot him in the face with the shotgun. Trooper Vaughan did undergo surgery and did recover.
At trial in 2017, Parmer argued he did not intentionally or knowingly shoot Trooper Vaughan. In the State of Texas, the state must prove culpability in order to prove guilt. "We reverse the trial court's judgment and remand this case for a new trial," Justice Bailey C. Moseley wrote in the court's opinion after the court determined that Parmer's counsel failed to object to the admissibility of certain inadmissible evidence shown to the jury.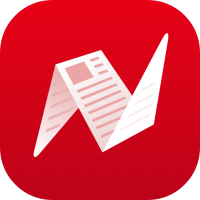 This is original content from NewsBreak's Creator Program. Join today to publish and share your own content.