Gilmer man records nude child under the age of 12 and gets nearly 22 years in prison
Gilmer-- The Department of Justice launched an initiative in 2006 to fight an epidemic of child sexual exploitation and abuse. The U. S. Attorneys' Office and the Criminal Division's Child Exploitation and Obscenity Section (CEOS) unites federal, state, and local resources to locate, apprehend and prosecute people who use the Internet to exploit and abuse children. The program is called Project Safe Childhood and in conjunction with local authorities, they recently apprehended a culprit here in Gilmer, Texas.
According to ABC/KLTV Channel 7, Gilmer resident, Michael Parker, a 41-year-old male, pled guilty to sexual exploitation of a child after admitting to filming a child under the age of 12 in a bathroom while nude. Parker used a cellphone to capture the images and videos, then he distributed the images and videos to other people online using imaging platforms, e-mail, cloud storage, and social media.
The good and Honorable U. S. Magistrate Judge Roy Payne wasted no time in sentencing Parker to 262 months in prison. The maximum sentence under federal law is 30 years. The U. S. Attorney's Office did release a statement about the case applauding the work of Project Safe Childhood and its connection to this particular case.
Project Safe Childhood provides downloadable fact sheets and videos that provide the general public with information on how to recognize the tell-tale signs of possible child exploitation and abuse and how to go about reporting suspected exploitation and abuse to your local authorities. If you suspect this is happening to someone you know, don't hesitate to contact your local authorities. It's that important.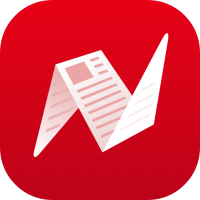 This is original content from NewsBreak's Creator Program. Join today to publish and share your own content.