Dr. Walton, a Local Dentist passed away late Friday Afternoon
Gilmer-- Judge Anthony Betterton broke the news that respected local dentist, Jerald Dean Walton, passed away late Friday afternoon. His cause of death is believed to have been due to an accident. According to Judge Betterton, Dr. Walton was found on his property and it looks as if he became trapped between his vehicle and a gate. Judge Betterton further stated Dr. Walton's remains have been sent to Tyler, Texas pending an autopsy.
Dr. Walton's death leaves a huge gap in Gilmer and surrounding communities. Aside from being a top-notch dentist, Dr. Walton was an avid participant in anything to do with the great outdoors. If he wasn't in his office taking care of people's dental health, you could find him out on his farm. If it were hunting season and you called to speak with the "Doc", the typical answer was, "He's not in. He's out in the woods until 10."
"I used to schedule my dental work during hunting season just so I could hear him tell of his latest adventures", said author J. Lowe, "I had bought a land parcel to the old Sid Moughan place and had set it up to hunt on. Doc. Walton found out and wanted to christen it with the first hunt." He shared with me a story of when he was a very young man, Sid allowed him to go hunt hogs on his place. Sid forgot he was out there and locked up the gates and Doc. Walton ended up spending the night in a tree. Lowe continued that Dr. Walton will be missed.
Judge Betterton made no other announcements about the cause of death and is currently waiting on the autopsy results which could take several days. Funeral arrangements have not been announced yet. This news was first broke in the Gilmer Mirror and KLTV News.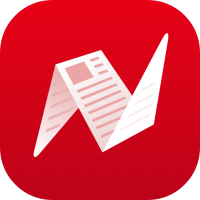 This is original content from NewsBreak's Creator Program. Join today to publish and share your own content.