Quarantine Pods Emerge as a Solution to Social Isolation for Families
Gilmer--September is here and for many families in Texas, that means kids are returning to school, and with that comes a sense of worry and concern about the spread of disease and germs, especially the spread of Covid-19. Kids are notoriously social creatures and while at school, they will meet old friends and make new friends. Once they leave school and come home, for the younger children, it may be difficult to make them understand why they can't have friends over to play or why they can't spend the night over at a friend's house. One solution that emerged back at the beginning of the pandemic and is gaining ground again as our nation faces potential lockdowns and more isolation, is the concept of Quarantine Pods.
According to Consumer Reports, a Quarantine Pod is an informal agreement between a small group of families, normally neighbors, where they allow their children and other family members to socialize after school. The members of the pod don't wear exercise social distancing, nor do they wear face masks. However, if eligible, all pod members are vaccinated. In return for participating in the pod, members agree to not participate in other pods and to eliminate or greatly reduce contact with people outside of the pod.
In the event a pod member exhibits symptoms such as fever, congestion, runny nose, etc., pod members agree to immediate testing for Covid-19 and the many variants that are prevalent throughout the world today. In the greater Longview, Texas area, there are many locations available for people to get tested for free and/or to get vaccinated.
Obviously, the best solution is to limit your pod size and in most cases, you may want to avoid any contact with people outside your family. But studies have shown that socialization is conducive to better mental health. Just remember, start your pod clean, start your pod small, and make sure every member understands expectations. If a potential risk occurs, such as a pod member coming in contact with possible exposure, it is incumbent to notify all pod members so they make take protective actions to prevent the potential spread of the virus.
With some forethought and planning, our children can continue to develop healthy relationships and learn to socialize and make friends without the worry of becoming sick from Covid.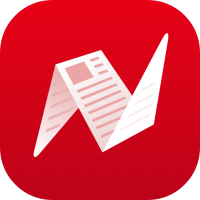 This is original content from NewsBreak's Creator Program. Join today to publish and share your own content.