Bob and Doris Bowman tell the tale of 49 lynchings and legal hangings in East Texas between 1862 and 1942 in their book "Death by Rope"
Prior to Texas joining the Union in 1836, we were known as the Republic of Texas, and back then the wild west had a different way of adjudicating law and order. When Texas became the 28th State to join the United States in 1836, a system of laws was implemented and expected to be abided by. When it came to capital punishment, the State gave the authority to put convicted murderers and certain other heinous criminals to death at the county level. Every county in the State had its own death row and the preferred method of execution was by hanging. In 1924 that all changed when the State introduced "Old Sparky" and the method of execution evolved from hanging to electrocution. Since every county couldn't afford their own electric chair, the State took over all executions, or at least they were supposed to.
An East Texas man became the first to die in the electric chair that was built by another East Texas inmate. But the advent of electrocution didn't stop the hangings. According to the Bowmans', Texas authorities continued legal hangings up until about 1942. Law enforcement in Texas didn't discriminate against who walked the gallows either. You would expect to read that murderers, robbers, and bushwhackers found guilty might be hanged. But they also hanged county judges, sheriffs, women, and anyone else who failed to obey the letter of the law. Their crimes ranged from simple assault to rape to misuse of government funds and authority. There were even two accounts of mass hangings that occurred in East Texas in the years 1862 and 1863.
On the first account, a group of local citizens rounded up 40 Union sympathizers right after news broke Texas was joining the South in the Civil War and hung them. On the second account, some of those same citizens rounded up another group of 30 Confederate deserters and hung them. These two mass executions occurred in Gainsville and McKinney, Texas respectively. Fortunately, after the Civil War, executions at the county level ceased and the State took over. However, there are reports of an increase in illegal lynchings occurring as late as 1942 for crimes that today, would result in only a fine.
For example, one man was lynched in Mount Pleasant for a theft of $1.65 and another was hanged in Texarkana for assault. From 1924 until 1964, "Old Sparky" was used to send 361 convicted criminals to their reward. The question is occasionally asked if the State will ever bring back this mode of execution given the litigation surrounding IV execution drugs. According to the Texas Tribune, the answer is mixed. For now "Old Sparky" is set up as an exhibit and is on display, however, it is connected and ready for use at any time. To plug it back in would require an act from the State Legislature.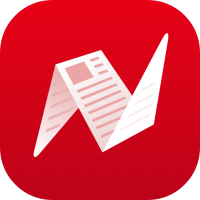 This is original content from NewsBreak's Creator Program. Join today to publish and share your own content.