Gilmer, Texas. Covid-19 has changed the way all of us work, learn, and live. Thank goodness for the availability of technology that allows anyone with a computer or smartphone and an internet connection to access any university, most public schools, and almost all major employers. When the pandemic lockdowns first began, there was a race for public and private schools to move their curriculums online. Some schools succeeded and others not so much.
Some schools moved their in-person lectures and assignments online by using communication software that allowed teachers to teleconference with students on a large scale. Other schools adopted online programs that specialize in hosting complete online curriculums. There are benefits and disadvantages to both methods, but I'll table that discussion for another article. Instead, let's focus on programs designed specifically for the parent who wants their child to be homeschooled completely with no interaction with a locally-based physical school.
The two primary programs that most parents may have heard of are Classical Conversations and Keystone Learning. Both are excellent programs and both have different price points for parents with differing budgets. Both are accredited and have K-12 programs. Both also require a lot of handholding, which can be troublesome if your child requires accommodations. A third, very affordable option, that Texas and other states are incorporating is the Edgenuity Program. This program is taught completely online. Is adaptable for children with special needs and is extremely affordable. In fact, some school districts are offering it completely free to accommodate those parents looking for a homeschool program, especially during the pandemic.
Edgenuity meets or exceeds all of the Texas Education Agency requirements and a student would graduate with a diploma issued by their local school district. The most gratifying aspect of the program is the self-paced scheduling. Your child logs in each day with their daily assignments ready to go. If they fail to complete those assignments for the day, the entire schedule shifts forward until they get back on schedule.
Regardless of which program you choose, do your homework, weigh the options and choose the one that will set your child up for success. I am not affiliated with any of the programs mentioned above.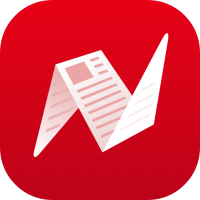 This is original content from NewsBreak's Creator Program. Join today to publish and share your own content.