Gilmer Texas. On Tuesday, September 5th,1882, a group of New York City labor union members got together and had a parade to celebrate all of the hard work they and their coworkers had accomplished so far that year. They had done a lot by erecting new buildings to build the greatest city in the world's skyline. They also cleared harbors and brought in new citizens from the Old World. It was truly a celebration that eventually turned into an annual one.
Later on, in 1894, President Grover Cleveland made the celebration official when he signed into law, the declaration creating a new national holiday called Labor Day, to be celebrated every year on the first Monday of September. The idea was to officially recognize the American Worker by celebrating their creativity and diligence that contributed to the nation's strength and freedoms.
There was a more subtle motivation for this official recognition, one that many of the elected representatives to Congress were discussing in the hallowed halls where the laws of our People are made and sometimes adjudicated with fierce oratory. People were tired of spending long hours working. It was not unusual for some professions to work from before sunrise until well after sunset. Along with the adaptation of Labor Day came a new mantra. Factory and union workers should only work 8 hours a day, rest 8 hours a day, and then have the remaining 8 hours to do with as they pleased.
This concept took off like a wildfire and soon, many states began incorporating numerous state laws to support this premise. So now that you know more about Labor Day than you did a few moments ago, how are you going to spend your holiday?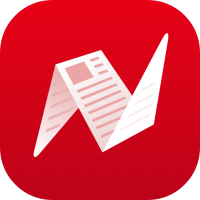 This is original content from NewsBreak's Creator Program. Join today to publish and share your own content.