Gilmer Texas. I recently had an issue with my 2021 Kia Sorento that required service at my local Kia Dealership located in Longview, Texas. The dealership came to my home and picked up my car and dropped off a brand-new 2021 Kia Niro EV for me to drive for a month while my car was being repaired. I've never driven an all-electric vehicle before, so I required some instruction before getting turned loose on my own. This is my review.
The 2021 Kia Niro isn't cheap. The fully-loaded version I drove stickered at $48,000. When Kia tells you the vehicle is 100%, that's exactly what they mean. I was impressed with everything about the vehicle from how easy it was to start and drive to all of the little nuances that make driving an all-electric vehicle so much more exciting than driving a conventional gas-powered vehicle.
For instance, the 2021 Kia Niro has a feature called regenerative braking that is controlled by two paddles located on either side of the steering wheel. In fact, with the exception of acceleration, the entire vehicle can be controlled using hand controls located on the steering wheel. Regenerative braking allows the driver to simultaneously slow the vehicle to a complete stop and recharge the battery by using the paddles on the steering column. This allows the driver to only use the accelerator pedal to control forward momentum.
I'm a very tall guy at almost 6'5" and I had plenty of legroom and no blindspots when seated in the driver's seat. The car was extremely fast and while I'm not one to speed, I had no trouble going from a standing stop to maximum speed limit in mere seconds. The amenities are what you would expect to find in any luxury vehicle and include Bluetooth, wi-fi, and come ready to integrate with a laptop, iPhone, and Android.
For me, the only downside that would prevent me from purchasing one in the current setting is the range. The vehicle has a maximum charge range of 250 miles according to the literature, but I could never get it to charge more than 225 miles. The vehicle comes with an in-car charger that allows you to plug it into any home outlet, but that can take more than 30 hours to charge. The literature claimed 18 hours, but that wasn't my experience. The vehicle does have fast charge capabilities if a charging station is available, but in East Texas, they are still far and few between. Even with fast charging, you are still looking at 3-4 hours for a charge.
This is a significant issue since I live in Gilmer but travel to Longview or Tyler daily. With the current setup and lack of fast-charging stations, I would only be able to drive the vehicle every second day. Eventually, when more and more people purchase electric vehicles, more fast-charging locations will become available and existing technologies will improve ranges. For now, I would consider a hybrid before going all-electric, given my driving circumstances. But, you still owe it to yourself to go experience driving one of these. When you do, you'll start putting your pennies away for when the time comes to buy your own. They are just that cool!
Author's note: I am in no way affiliated with Kia Motors or any dealership.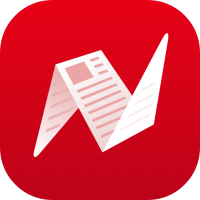 This is original content from NewsBreak's Creator Program. Join today to publish and share your own content.