Last year's announcement of a female Mediterranean superstar playing one of history's most renowned Mediterranean women in a new feature film has been excoriated. Why?
Left and right: Gal Gadot. Middle image of Cleopatra from Roman Herculaneum, Italy, 1st century AD.
In 2017, burgeoning feature film star and former member of the Israeli army, Gal Gadot, earned a base salary of $300,000 for the Patty Jenkins-directed feature, "Wonder Woman," which went on to earn nearly $822 million worldwide. The pay did not take into account the usual Hollywood bonuses, including boxoffice milestones and other measures of financial success. By comparison, it was reported, Henry Cavill was paid $14 million to star as Superman in 2013's "Man of Steel."
Not quite.
An overblown controversy ensued. Before we get there, Robert Downey, Jr. was paid a base of $500,000 for his starring role in 2008's "Iron Man," and an estimated $50 million for his first appearance as the character in 2012's "The Avengers" (followed by over $150 million estimated for the following three films in the series). Chris Evans, of "Captain America" fame, received a $300,000 base for his first film in the series before earning millions more based on performance, and also for sequels and "Avengers" follow-ups. Chris Hemsworth's trajectory in "Thor" was similar, though he was paid $200,000 base for that first franchise film.
The truth is, Gadot's "Wonder Woman" was an immense hit, as was its first sequel,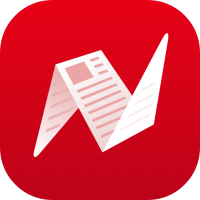 and a second sequel is forthcoming. Her then-recent past as a secondary character in "The Fast and the Furious" films as Gisele Yashar had come to an end. In 2014 she signed a three-film deal with Warner Brothers, at $300,000 base pay each for three appearances as Wonder Woman, which included "Batman v Superman: Dawn of Justice" (2015), "Wonder Woman" (2017), and "Justice League" (2017).
Here's another truth: Henry Cavill's base pay for 2013's "Man of Steel" was … also $300,000. With incentives, Cavill was paid $14 million in full for his first foray as Superman.
Today, Gal Gadot is considered among the most valued performers in all of film.
Like Cavill, she will never earn $300,000 for a movie again. In the October, 2020 issue of Forbes listing America's highest-paid actresses, Gadot was #3, earning a reported $31 million, behind Sofia Vergara at $43 million, and Angelina Jolie at $35 million. What helped Gadot's number was her receiving a $20 million payday for Netflix's "Red Notice."
It all worked out well … until the announcement of "Cleopatra" and the introduction of another misguided and overblown Gal Gadot controversy.
Who Was the Historical Cleopatra?
Inmuch the same way debates over cultural and physical aspects of the historical Jesus — if one believes in the existence of a historical Jesus — are enduring, so it is with Cleopatra. For this purpose, I will proceed with the widely-accepted and exhaustively-cited record as expressed in Wikipedia, and leave the hyperlinks here for sources: Cleopatra VII Philopator (Koinē Greek: Κλεοπάτρα Φιλοπάτωρ, Kleopátra Philopátōr; 69–10 or 12 August 30 BC) was the last active ruler of the Ptolemaic Kingdom of Egypt. As a member of the Ptolemaic dynasty, she was a descendant of its founder Ptolemy I Soter, a Macedonian Greek general and companion of Alexander the Great … Her native language was Koine Greek, and she was the only Ptolemaic ruler to learn the Egyptian language.
For more information on the historical Cleopatra, I strongly suggest to visit her Wikipedia page, linked above, for a comprehensive profile.
In the meantime, this happened …
Scholars are split, some crediting the influence of European Nubian populations, who are indigenous to today's southern Egypt and Northern Sudan, for Cleopatra's skin tone and culture. Others argue ancient Egypt was more influenced by North Africa or the Middle East.
From the Daily Mail: Egyptologist Sally Ann Ashton believes the computer regenerated 3D image is the best likeness of the legendary beauty famed for her ability to beguile. Pieced together from images on ancient artefacts, including a ring dating from Cleopatra's reign 2,000 years ago, it is the culmination of more than a year of painstaking research.
"She probably wasn't just completely European," said Ashton. "You've got to remember that her family had actually lived in Egypt for 300 years by the time she came to power."

Ashton's take on the icon differs from many, and yet is in alignment with many as well.
Regardless, Gal Gadot is a Mediterrean woman playing a Mediterrean character, neither Egyptian by birth.
One further note, from Wikipedia: Scholars identify Cleopatra as essentially of Greek ancestry with some Persian and Syrian ancestry, based on the fact that her Macedonian Greek family (the Ptolemaic dynasty) had intermingled with the Seleucid aristocracy of the time. Historian Michael Grant states that Cleopatra probably had not a drop of Egyptian blood and that she "would have described herself as Greek." Archaeologist Duane W. Roller notes that "there is absolutely no evidence" that Cleopatra was racially black African as claimed by what he dismisses as generally not "credible scholarly sources.
Are Jews White?
This question returns us to the Jewish skin color controversy. Gal Gadot is Jewish. As am I, for that matter. The fact is, the question as posed is a whole other debate best served by a peek at this article:
In short, the question when it comes to Jews is, no pun intended, not so black and white. The answer is in large part based, as ever, on point of origin.
Our Cinematic Past
Cleopatra was most famously played by Theda Bara in 1917's feature of the same name, Claudette Colbert in 1934, "Gone with the Wind's" Vivian Leigh in 1945's "Ceasar and Cleopatra," and, of course, Elizabeth Taylor in 1963's ill-fated epic.
Legitimate whitewashing, much? Gadot actually comes closer than most in several factors to the historical icon.
Our cinematic heritage is rife with examples of actors portraying characters of different races or cultures (Angelina Jolie in "A Mighty Heart," Mickey Rooney most distressingly as a stereotype Asian in "Breakfast at Tiffany's"), John Wayne wholly miscast as Genghis Khan ("The Conqueror"). Similarly, abled actors have frequently portrayed disabled characters (Dustin Hoffman as an autistic savant in "Rainman" and Daniel Day Lewis as a CP-addled Christy Brown, both Oscar-winning portrayals, come quickly to mind).
To my mind, acting is acting. If a studio or casting agent is misguided enough to risk the ire of an audience — as opposed to assuming a smart, calculated risk — that's on them. The studio will pay. The casting agent may never work again; the film will likely lose big money and, hopefully, be dismissed if not forgotten.
For a comprehensive listing of Cleopatra in the arts, see here.
Gadot may work well in the role. My personal biggest concern?
An Israeli actress portraying an Egyptian … which can either be looked upon as antagonistic, or extending a branch.
There is a recent precedent to speak of, also involving Gadot:
Conclusion
The folly as referenced in the title of this piece was the woke outrage — I'm certain some of it well-intended but most of it ill-informed — on the part of social media talkbackers. The value is on the part of the studio, who will most likely see a substantial return on their investment.
The Gadot-Jenkins team surprised the world once with a standalone film based on a comic book character — Gadot's second appearance as Wonder Woman.
I'm willing to wait and see on this one.