My mother was downbeat today. That scares me, as she's always been an optimistic sort. She'll soon be 80- years-old, is in great shape, and her three boys call her every day.
She's terrified, because I live in Los Angeles with one brother, and my other brother lives in New Jersey while she resides in Florida.
Mom was planning to visit all of us this month. The airlines refunded her money, as they've done with so many others.
She lives by herself, well, if you don't count her cat, and I worry that she'll soon become depressed if things don't change.
And then she'll get old.
I cannot picture my mom being old. She's used to dancing every weekend at her favorite local club, Armante's. She went ziplining for the first time (on a cruise ship) only three years ago.
Speaking of, she misses her cruises, and wonders if she'll ever be able to take another. High atop her bucket list is Hawaii, and Israel.
My dad passed a decade ago. She, like her boys, thinks about him daily.
He wouldn't have wanted her to give up on life.
I don't want my mom to give up, either.
Mom told me today a longtime acquaintance of her best friend, who lives two buildings down, passed away of Covid-19 this week. Her best friend is now fighting depression … so my two brothers and I got her on a quick Facebook video call with my mother, which brought a smile to both their faces.
And that's the point of this article.
We have the power to make our elders smile during this most horrible period in our lifetimes.
10 Ways to Make Your Elder Relations Smile Today
Before I delve in, I want to briefly address the psychology behind this piece.
Several seniors with whom I've recently spoken have expressed that they "still have living to do," that they don't want to spend the rest of their lives waiting to die.
Human contact means everything right now and frankly, those thoughts are not relegated to our seniors.
I for one always feel better myself after speaking to my mother.
You may too.
To the list. There is not a single entry here that is anything but common sense, any yet everything that follows is all-too-often taken for granted …
Video Calls. In the face of inordinate resistance, I used to plead with my mom to purchase a smart phone. My brothers and I offered to buy her one ourselves. Eventually, she relented, and thankfully, she's taken to it like a second skin. She's also learned the computer so she can make or receive video calls on two devices. She's a madwoman, that one, on Zoom and Facetime.
Phone Calls. "Reach out and touch someone" has never been as profound as it is now. Never forget the value of a simple phone call.
Social Media. I have a large social media presence. When I first created my accounts, I assumed anyone older than 30 (I'm 57 now so was maybe 45 when I started, taking a chance) wouldn't waste their time. I continue to be surprised, as I have friends I know in their 80s who spend plenty of time on Facebook, Twitter, and LinkedIn, particularly. "Never assume" was the lesson of the day. Build your network and interact with older members. Respond to their posts and invite them as connections if so inclined. Means more than you may think, especially today.
Texting. And so my mom texts these days. Emojis. I love you signs. Photos of Maisie, her cat. When she began "getting into it," as she says, she would call and exclaim, "I just love this texting!" I am aware it's not for everyone, and using the tool is certainly not age-defined, but give it a shot with an older someone you love. If they say, "I miss the time when people just called me on my phone," well, you have one of those too.
Flowers/Gifts. Many companies are still delivering. Some are only delivering "essential goods." Flowers and gifts are perennials, and many online companies remain in service.
Discourage Them From Watching the News. There is far too much bad news out there. Personally, I'm a news junkie. I'm addicted, and I'm not convinced that's entirely healthy. But I've advised older relatives who have expressed their fears to me to stay away. Most have agreed.
Encourage Them To Take Up a Hobby. Interestingly, I've had surprising success here, which is why it's listed. A friend is catching up on books with his Kindle. Another started writing. Whatever it is, an initial contact begins the process.
Encourage Exercise. Like my mom, who misses her weekend dancing, she still gets her steps in every day, only now at home. Encourage movement and exercise. If you get kickback in return, try a wee bit harder … but don't push.
Create or Recommend a Spotify (Or Other Music Platform) Playlist. This can also be fun. If your relation owns a smartphone, ask them about their favorite songs or musicians and introduce them to music apps like Spotify. If they decide they prefer the radio, at least you tried.
* IF You Feel Comfortable, Facebook Video Call (or do so via any other social media platform) Older Friends You Have Not Met In-Person. Let them know you are thinking about them and were compelled to reach out. Sure, there's an inherent risk involved in more familiarly contacting someone you only know online, but if you are confident in your rapport such a gesture may prove mutually meaningful.
By speaking to an older relation (used generally, inclusive of friends), you are letting them know they are loved, and they are not alone.
Consider this: Are you bored today? Are you scared? Is anyone calling you?
If not, the way you feel now may well be how they have been feeling for extended periods of time prior to the onset of the novel coronavirus. And now, during the pandemic — especially if residing in a nursing home — how frightened do you believe that older relation of yours may be?
You know what else they may fear, especially if their health is in decline?
Being alone as they die due to being unable to see a loved one in person. Belong alone when they die.
A digital funeral.
Becoming a statistic.
If you have no family members or friends, and you are alone during this period, reach out on social media, which right now is the most effective and efficient networking tool we have.
And always try to encourage a senior along the way. The wisdom you may receive in return can be a bottomless well.
I'd like to make two more points.
The first, specifically about those millions of healthy, active seniors —like my mom — whose lives have been paused: We have a lot in common.
Until recently, many of us were active too.
Finally, if you are an older adult reading this piece, regardless of your health, let your relations know what would make you smile today.
Let's all communicate our thoughts, in other words.
I sincerely hope this piece has opened some eyes.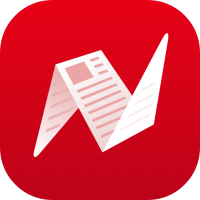 Photo Credit: Stock