Our relationship expectations can set us up for success or failure. But we have to have the right expectations.
The two of us were walking down the street on a gorgeous Spring day in the Valley. It was sunny, there wasn't a cloud in the sky. This is typical for Los Angeles. Oscar and I were headed to the bar. A Palestinian-born in Brooklyn, Oscar didn't pull any punches. He said what was on his mind and spoke the truth. If you didn't like it, that's tough.
"Whaddaya gonna do about it?"
We were headed to a local bar with a Mexican restaurant. I was going for the chips and tacos, he was going to drink away his sorrows — at 10 in the morning. He was having relationship troubles, the kind that can sink you into the depths of despair.
We asked for a table outside, he ordered a whole pitcher of beer and a margarita pitcher for himself. The wait staff explained that he couldn't order just a pitcher of margarita to himself. They had a company policy, you had to have at least a party of four to order a margarita pitcher. But he was down in the dumps.
"Just give it to me anyway. Don't tell me you can't make one." They obliged.
I had three tacos and an import beer. It was a fine day to sip and drink like the world would end tomorrow. We had the day off. Those are the best days, the kind with zero expectations.
As we ate and drank, he looked me dead in the eye and said one of the most substantial, yet simple things I'd ever heard a man say by my early 20s.
"Relationships are so good in the beginning."
It struck a chord. It made me feel a bit uneasy, honestly.
He said it in such a way where it sounded rushed but honest. Like there was more to the sentence. As I waited a moment for the, "but…" continuation, I realized it wasn't coming. That was the sentence. That was the whole sentence. And it was powerful.
Relationships are so good…in the beginning. Until entropy gets involved. Until growth gets involved. Until change barges in unannounced.
How many marriages did Trump ruin, for better or for worse?
Those seven words spoke so much painful truth into one concise sentence. Say them to yourself quietly out loud and see how it feels. It smacks of cold, disconcerting realism.
I paused and began to reflect on my past pains. Being so young, I'd only fallen out of love with one person, slowly drifting away from them until I finally decided to go my own way.
Being young and naive, I blamed my dying feelings on my mistaken belief that we must've not been a match. I had an expectation that relationships were supposed to go smoothly. I believed that if you picked the right partner, you'd end up feeling attraction for them forever and it would never waver.
How wrong I was…
But over time, I was able to learn something crucial about relationships by looking back on these failures.
Turns out, our expectations going into relationships set up the possibility for success or failure to greater or lesser degrees later on. How on earth did I expect to just find someone, win the girl over like they do in the movies, and live happily ever after with zero problems? Those are some astoundingly high expectations.
I had set myself up for failure. And it appeared as if my friend had resigned himself to the fatalism of his ridiculous expectations. Now, his girlfriend at the time wanted to leave him. Or at least she wasn't sure about continuing what they had. She was caught in the purgatory of relationship limbo. It's a hellscape, believe me. I've been there.
He poured drinks like he poured out his heart right there on the patio table, regaling me with all of the agony and turmoil that was going on inside of him.
What dawned on me that he didn't understand was that his expectations were way too high. For a couple who were 21 and 22 years old, insisting on a forever commitment must've felt like a lifetime. That's what he wanted. That's what he sobbingly went on to explain to me that he wanted.
"That's kind of a lot to handle, don't you think?" I asked him.
He wasn't having it.
Of course, I was right. It is a lot to handle. Asking someone to make a commitment to you, right then and there, after a few months of dating is a really big ask. Even after a year or two of dating, when you're that young, it's still a really big ask.
Moving in together? Another big ask.
Questions like these come with a lot of expectations attached to them. And those questions made her feel uneasy. I knew that, but I couldn't say it. At least not then.
When we go into relationships with high expectations, especially the kind that comes with demands, we inadvertently (or intentionally) put pressure on our partners to commit to us. If you ask me, remembering my youth and desire to have a happy, lifelong relationship, the reason I did that was to soothe my own insecurity.
There are two types when it comes to getting into a new relationship. There are those of us who allow things to be flexible, to flow organically, and to come together as it does naturally. And then there are those who march into new relationships brandishing high expectations and a complete inflexibility that's painful to watch.
A tip for those in the latter camp, as Tony Robbins said:
Prioritize appreciation over expectations. When you're learning how to manage expectations in a relationship, you must demonstrate appreciation for your partner every day
You see, relationships are about building something. Not finding something perfectly intact and trying to force it to be the same. Relationships demand flexibility and a willingness to grow throughout life with our partners. Otherwise, all is lost.
And that feeling that your relationships slowly die over time? Maybe it's just that they aren't meeting your expectations. And instead of changing the relationship out, sometimes it's important that we check our expectations.
My suggestion is, don't start your relationship off with high expectations. Maybe try the reality approach instead. Trust me, it's magical.
Oscar eventually split with his girlfriend after she left him. We lost touch and I have no idea what happened to him after that. I just know he went down a spiral of depression, drinking, and misery after it happened. This is what happens when our high expectations crash into the cold hard truths of reality.
Thanks for reading. Follow me here.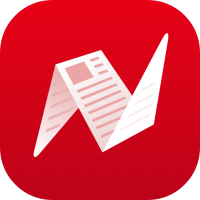 This is original content from NewsBreak's Creator Program. Join today to publish and share your own content.