A story about a friend and her last year on earth
Yesterday, at approximately 4:36 PM, she took her last breath. As she drifted away into whatever world comes next, maybe blackness, maybe infinite light; maybe time itself ceasing to exist altogether, her sadness was obvious. But so too was her resignation. She wore it on her sleeve. Her life was coming to its conclusion and in the worst way possible.
She accepted her fate. She didn't fight back. She didn't resist it. She walked into the end of her life with strength and resolve.
And I am proud of her.
In her hospital room, the air was still. The bland walls said nothing. The white linens gave no hints or expressions of character.
Empty.
Sterile.
Lifeless.
A mutual friend of ours stayed with her throughout until the very end. The only commotion was the occasional call from her family back in her native Columbia. Everyone was calling to tell her goodbye and that they loved her.
Outside of her hospital room was chaos. The loud clatter of a busy hospital teeming with nurses swarming to handle the overflow of sick and dying COVID-19 patients throughout hummed with a constant clamor.
Machines emitting loud, grating beeps of warning. Voices intermittently coming across the intercom to page and direct the exhausted staff.
They're tired of the long hours. They're tired of the constant death.
Healthcare workers are beginning to lose their tempers, she told me over the phone. Sometimes they don't even respond to patients anymore when the patients ask them for something. And while it's heartbreaking to hear that they've reached this point — a point of cold, cynical bitterness — it's also understandable.
It's been a year and a half now. The COVID-19 battle has been raging on, many of them working upwards of twelve hours per day with no end in sight.
COVID-19 is everywhere. Our hospital systems have been maxed out for months. Back in August our ICUs were already full, reaching 200% capacity.
The contrast between the inside and outside of that room was as different as day and night. The quiet slowness inside of the room was separated from the noisy chaos outside of the room by a thin wall with plastic lining.
And there she waited to die.
She was diagnosed with cancer back in 2019. She didn't have COVID-19. But COVID-19 would play an undeniable role in the conclusion of her life.
The doctors told her she would have four to five years to live and that would be with radiation and chemotherapy. They were optimistic and she was in good spirits.
They told her they wanted to try a new technology where they insert a small pellet into her tumor that contained medicine that would attack the tumor from the inside. It was supposed to give her many more years of life.
But the treatment failed.
Her cancer had spread more aggressively than the doctors anticipated. Her frustration grew by the day as she slowly lost hope of living a few more years. With each test that came back, it was always more bad news.
But what sent her into the depths of despair was the isolation of it all. You're told you only have a few years to live right before a global pandemic hits and you're forced to stay in your house for a year and a half straight.
No chance to go out with a bang. No possibility of ticking off all the boxes on your bucket list. Just the slow, painful waiting for death. The pain was great and the boredom brutal.
Her name was Maria and she was one of countless Americans who, thanks to her cancer diagnosis, was ineligible for the COVID-19 vaccine.
The lethality of the virus, the unwavering spread of each wave here in Florida, and her inability to get inoculated against it meant she spent her last year almost completely alone.
The last year and a half of her life were spent lonely and despondent in an apartment.
She had to sacrifice all of her freedoms in order to avoid catching COVID-19 while she clung to the hope that she'd be able to live another four or five years.
Her last year on earth was terrible.
And now that she's gone, I can't help but stop and think about all of the people who are refusing to help us combat this virus. They're being obstructionists in every way possible. First, it was the masks they refused to comply with. Then it was the lockdowns they protested. Then it was the vaccine.
The recurring theme seems to be that there's a substantial minority of our population who have one goal — to obstruct any efforts to combat the virus as a way to "stick it to the man" in their own bizarre way.
The most commonly cited reason for believing what they believe is their freedom. They don't want their freedoms curtailed. Whether it's the freedom to not wear a mask, the freedom to go wherever you want and spread a deadly disease to others, or catch it yourself; or the freedom to remain unvaccinated, almost all of these people have told us that they fear government overreach, saying the State is trying to take away their freedoms.
But what about Maria's freedom? What about the fact that she spent the last year and a half of her life basically living on house arrest. When she could no longer move or walk because she'd gotten so sick, there weren't enough nurses to admit her to Hospice for end-of-life care.
She had to wait at home alone until it was almost time to die. We had to deliver groceries to her front door and leave them outside so she could pick them up later. She couldn't even go out to her favorite bookstore or coffee shop. She couldn't visit her friends and spend what little time she had left with them.
Does anyone ever think of her freedom? Or are the people citing "freedom" only concerned with their own convenience and being able to do whatever they want, whenever they want to?
Her story is tragic but not unique.
And here we find the overlap between one person equating freedom with "doing whatever the hell I want," and another person's freedom of just wanting to be able to go to a grocery store.
We're tired of this. We're tired of the irresponsible attitude. Your rebellion isn't cute. It's hurting real people, kind people — hardworking people.
Maria was a sweet woman who was loved by everyone she knew. Her humor and wit were never dull, not even for a moment. She deserved better in her last days, months, and years. She'll surely be missed by many.
Thanks for reading. Follow me on Medium here.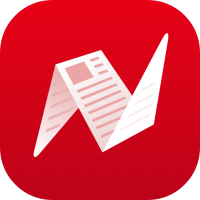 This is original content from NewsBreak's Creator Program. Join today to publish and share your own content.