How to ease loneliness with creativity — give yourself a purpose. Use this if you're lonely during the pandemic.
My soul was tired and my belly was empty and desirous. I had wanderlust, but for a place that I could call home. My thoughts were clustered and I was restless. I felt a gnawing sense of isolation. I may have been in a city and surrounded by millions of people, but I felt so far away from everyone.
The year was 2016, though it could've been anytime between 2012 and 2018. The city was Phoenix, Arizona, but it could've been anywhere else I'd gone in America.
I'd traveled to countless cities. For work, I bounced around the United States like a pinball in a machine being played by a drunken pinball player working on his fifth whiskey sour.
And after years of traveling, I was exhausted. I was longing for the sensation of safety to wash over me as I slept in a bed I could call my own.
Hotels are wonderful — at first. But over time, they wear on you. It's always the same bland rooms, those little corporate cubicles of temporary habitation.
They offer no flavor and resemble nothing inside of you. Your character isn't written on the walls like it is when you're in your own home. It doesn't have the feeling of centeredness that we feel in our own domains.
The same feelings followed me around everywhere I went. They never quit.
I was working in politics and at the time, helping out by phone banking with the Hillary Clinton campaign for president. This was before her astonishing loss to Donald Trump in November.
That was right before everything started to get really bad.
I took a ten-minute break from my long, grueling day of making phone calls to make sure I did my part to contribute to our democracy. My best efforts would end up failing, though I didn't know it at the time.
Half of my brain was full of hope. The prospect of contributing to a cause greater than myself. The other half, full of doubt and sadness — feeling like the world out there is so remote — so far away.
I marched up to the top of the building where I worked, a building that towered over the rest of the buildings nearby, and opened the door to the rooftop.
As my eyes scanned out and gazed at one of the most beautiful skies I'd ever seen in my life, I thought to myself, "I wish I had someone special to share this with."
A powerful storm cloud was making its way toward me across the sky. At that moment, I felt closer to the cloud than anyone else in my life. I basked in the existential despair of feeling small and alone in a big, wide world. We all know that feeling.
I closed my eyes for a moment to think and just feel. And that's when I had my eureka moment. A brilliant idea came to me. It's one that can help you when you feel totally alone in the world. But more on that in a minute…
The Dark Side of Travel
Your relationships suffer when you travel all the time. Some seasons, I'd be asked to travel to a new city every couple of weeks. It was just enough time to meet a few interesting people right before you leave.
No matter how often I got out and hit the town in each new and beautiful city, no matter how much time and effort I spent diving into each and every unique nightlife scene, I always knew in the back of my mind that every connection I made would lead to nowhere.
Life begins to feel like you're trapped in a maze. But the weird thing is, you're totally free at the same time. You're only free to do everything temporarily and without substance.
Friendships lack meaning. Hookups will never lead to relationships. Faces you see today will be gone tomorrow. The faces of those you felt you could've shared a great time of your life with haunt you, as you continually wish there was just more time. If only there was more time.
Your whole world gets caught up in the constant turnover of the never-ending circle of motion.
Sometimes we feel like this even when we're at home and in our hometowns. We feel empty when we stare around at the laughing, joyous faces of everyone who appears to be having a great time. We get a sense that we're left out of the fun.
Social media doesn't help. With everyone showing themselves living their best lives, these days, how often have we forgotten to show the gritty, concrete, and "necessary" parts of our lives that aren't so glamorous?
And your life becomes social media when you travel all the time. It's the only way to keep grounded connections.
Writing a Letter to an Unknown Someone
Staring up at that sky and the looming cloud, feeling all alone, I decided to start writing letters to someone I could someday be close to. After all, my life was adventurous as hell.
And sure, I'd always have cool stories from my travels — and insane ones from working in politics — but there's something different about sharing a story after the fact. What I needed in my life was someone to share all of the amazing experiences I was having with. I'd been on the road for years and checking everything out by yourself lost its novelty pretty quick.
I closed my eyes and envisioned the kind of person I wanted to be with. I opened them up again and looked down at my phone and started writing to them as if they were there.
I knew the kind of person I wanted to manifest in my life and I was willing to be patient and wait for it, no matter how long it took. The writing was as much for me as it would be for my future partner.
There's something to be said for a letter that you've carried around with you for years and years. That kind of stuff doesn't happen anymore in our culture of immediate gratification.
And at the same time, the writing helped me get through the day. It helped me to always keep in mind that there would finally be an end to the chaotic life of being constantly swept up by the wind, traveling here, and working there.
It helped me get through my loneliness. Honestly.
And when I finally met my partner and we settled down, I was eventually able to show her the letters. This part is optional as it may come off as creepy to some people. But it helped me get through it. And she appreciated being able to peer into an outdated part of my life — a time before she was around.
It was unique to have something tangible from those days to show her and say, "Look, this is who I am. This is me when you're not around. This is who I've been."
Sometimes in life, the best relationship you'll ever have is with yourself. And building a relationship with yourself is a prerequisite for building healthy, grounded relationships with other people. It's tough to connect when we're coming from a place of constant inner-torment and conflict.
We have to do what we can to find peace within ourselves; only then are we ready to take on the responsibility of a relationship with somebody else.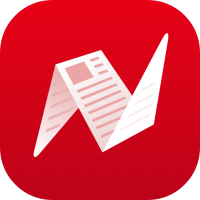 This is original content from NewsBreak's Creator Program. Join today to publish and share your own content.