A pleasant surprise at a small cafe that served the best Mediterranean food on that side of town
Yesterday, I had to make a trek from Seminole County down to Osceola to go see the doctor in downtown Kissimmee. It was a long voyage and my girlfriend and I made a day out of it. If you're anything like me, you usually struggle to make it to your appointments on time. So, you overcompensate for this fact by showing up hours and hours early. This was me yesterday.
Fortunately, I had no idea that downtown Kissimmee even existed. Much less did I know how fun and aesthetically pleasing the area is.
I was hungry and needed to get something to eat before I went in and saw the doctor for surgery. I stopped by the WaWa on Broadway, but that place was packed. No way I was going to wait through that line.
So, I left and looked for a better option.
Google turned up a place that could've been a hit or miss. It was a tiny place called Nadia's Cafe Mediterranean Food, right in the heart of Downtown Kissimmee. My girlfriend and I looked each other in the eye and decided to take a chance.
Full disclosure: I'm addicted to Mediterranean food. If I had to live on one style of eating forever, Mediterranean food would probably be it. This was true even before I was a vegan, but it's especially true now that I'm a vegan.
Between the kebabs, the hummus, the various types of delicious bread, and bright vegetable-based salads, it's the kind of food that you know is healthy for you as you eat it. You feel good; it tastes good; it's a win-win.
But a lot of places don't get the Mediterranean food right. As a junkie for the stuff, it's safe to say I've had a lot of bland hummuses in my day. I know authentic Mediterranean when I taste it from the moment it hits my pallet.
Walking into Nadia's was a pleasant surprise. The decor is soothing but doesn't take itself too seriously. The dark atmosphere was perfect for escaping the blistering heat of Florida autumn (more like hotumn).
The vegan platter simplified ordering so I didn't have to fuss around with the menu. My girlfriend isn't a vegan, and she loved their dishes as well, so there's food here for everyone.
The Baba Ghanoush was to die for. The hummus was splendid. The Shirazi salad was absolute fire.
And the staff was warm, welcoming, and friendly. It felt very down-to-earth. It was everything we could've asked for, the perfect happy accident to escape the broiling Florida sun and enjoy some delicious treats.
It's on 127 Broadway, right in the heart of downtown, so there are tons of cool shops and whatnot surrounding it if you're trying to make a weekend getaway out of it. Highly recommended for all of the vegans and vegetarians in the Kissimmee area, and everyone else who might enjoy a tasty Mediterranean snack.
Thanks for reading. Follow me here.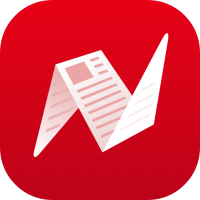 This is original content from NewsBreak's Creator Program. Join today to publish and share your own content.