Low-Cost Vasectomy with an incredible staff at Dr. Curington's office in Kissimmee, Florida
I'll admit it. I didn't exactly know what to expect when I first completed my reservation. It's safe to say, I had reservations about making my reservation for getting a vasectomy. And it's easy to see why.
Getting a vasectomy isn't exactly a minor step in life. It's potentially a life-long commitment. While vasectomies are reversible in some circumstances, they aren't always.
And vasectomy reversals are costly. They can cost thousands of dollars, often upwards of $5,000...I don't have that kind of money laying around for a bad decision I made a few years prior. And if you're anything like me, you probably don't either.
Thankfully, I knew beyond a shadow of a doubt that this is exactly what I wanted in life.
Rethinking Reproductive Health
And with the new Texas abortion ban taking effect, with assumptions that Florida will soon follow suit and enact a similarly stringent law in terms of reproductive health, now is as good as a time as any for men to consider our role in reproductive health and family planning.
For those of us who know we don't want children or any more children, it's as simple as making a decision and getting surgery. While this might sound like a drastic step, consider the alternatives. It's better than hormone injections, pills that you have to remember, and devices you have to insert into your body.
We men should be thankful for this.
Fortunately for me, after a bit of searching on the web, I chose the perfect place to get my reproductive health taken care of here in Central Florida. Gentle Vasectomy by Dr. Curington was the place I landed on, and the staff here was able to make sure I had all my questions answered.
It made the whole process easier than it would've been elsewhere.
Locations, Locations, Locations
Gentile Vasectomy, also VasWeb, is a team of two doctors based out of Lutz, Florida, but they have offices all over the state. I went to the office in Kissimmee, at Davenport Medical Center, where my reception was warm and welcoming.
I can't begin to emphasize how friendly the staff was at this location.
When I first walked in, there was ample seating room in the lobby...perfect for these times with COVID-19 swirling around Florida. I was able to socially distance safely and everyone was masked.
Located in downtown Kissimmee, there's a lot to do nearby in case you arrive early. My girlfriend and I ate at a phenomenal restaurant called Nadia's Cafe Mediterranean Restaurant. We did a little bit of sightseeing before the main event. That helped me get nice and relaxed for what was to come.
Dr. Curington is Incredible
Let me just say it, Dr. Curington is a really cool guy. He made the whole process easy from the moment I set eyes on him and he first opened his mouth. A fun, friendly, kind human being, he'll have you laughing before you even start. I guess it comes with the territory when you do what he does for a living.
He's probably used to dealing with men who are a nervous mess when they walk into his office.
One thing that drives me nuts about some doctors is when you visit them and you walk away feeling like you're on a totally different page than they are. I hate feeling like my doctors are keeping things from me.
But Dr. Curington is totally transparent from the moment you step foot into the office until the moment you leave. He's thorough and detailed and doesn't miss a single thing. Heck, you don't even have to ask questions. He'll lay it all out for you and he'll even text you all of the details about your aftercare, so you have a step-by-step guide for when you go home.
Now I know the big question you're dying to ask...
Did it hurt?
Thankfully, no. It was a breeze. I was surprised. But I supposed that's what happens when you're in the hands of a trained professional who's been doing their job for over 20 years.
All of the questions you have about vasectomy can be found on his website here.
Thanks for reading. Follow me here.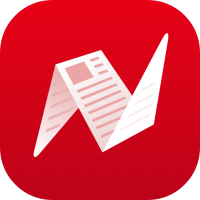 This is original content from NewsBreak's Creator Program. Join today to publish and share your own content.