Ron DeSantis and Joe Biden go toe-to-toe over the federal vaccine mandates
What began as a few minor skirmishes have heated up into an all-out war, of both political maneuvers and words, between President Joe Biden and Florida Governor Ron DeSantis. This whole thing kicked off when earlier this week President Biden announced a vaccine mandate for the United States. The mandate includes all federal employees and anyone working at a company who takes federal funding.
The options are simple. The companies either need to implement weekly testing or their employees need to get vaccinated. Needless to say, this has outraged many, while others see it as a welcome change that the President is finally taking more aggressive steps to start getting the COVID-19 pandemic under control. The President took aim at unvaccinated Americans saying:
"My message to unvaccinated Americans is this: What more do you need to see? We've made vaccines free, safe, and convenient. The vaccine has FDA approval. Over 200 million Americans have gotten at least one shot. We've been patient, but our patience is wearing thin, and your refusal has cost all of us. So please, do the right thing. But just don't take it from me. Listen to the voices of unvaccinated Americans laying in hospital beds, taking their final breaths, saying, "If only I'd gotten vaccinated. If only..."
Governor DeSantis fired back, "vaccines available for all; mandated for none," as he swore to fight back against the President's push to try and get more Americans vaccinated. The Governor came to the defense of the unvaccinated, saying:
You don't just cast aside people who've been serving faithfully over this issue; over what's basically a personal choice on their individual health.
DeSantis and Florida Attorney General Ashley Moody have vowed to fight these new laws every single step of the way, saying that the federal law violates Florida law and the State will be creating avenues for those who would like to keep their jobs but remain unvaccinated.
In total, the vaccine mandates cover about 100 million Americans across the country and they're broadly sweeping mandates that haven't been seen in decades. Yes, believe it or not, vaccine mandates are nothing new.
Vaccine Mandates: A History
In America, they date all the way back to 1802, Massachusetts became the first state to encourage vaccines for the smallpox virus. Decades later, they'd become the first state to mandate having vaccinations before attending school, in the 1840s.
By the turn of the century, in 1900, more states had vaccine requirements for schools than states who didn't require anything. In 1905, a court case, Jacobson v. Massachusetts, heard by the Supreme Court concluded with the court saying that Massachusetts' vaccine mandate was constitutional.
And the 20th century only saw further expansion of vaccine mandates for schools.
As many have noted, the Founding Fathers of the United States, including America's first President, George Washington, mandated vaccinations for troops before "sending them to Winter Quarters" during the Revolutionary War.
Whether we love it or hate it doesn't change history. Vaccine mandates have been around in America since before America was even a nation.
The Battles to Come
There are several questions to unpack in terms of all of this information. The first is, how likely will the Republican states who are now suing the President, Florida included, be to succeed in their lawsuits?
Looking at the legal history of vaccine mandates, it seems the lawsuits brought against the president won't be all that likely to succeed.
The other lingering question is how does the Governor intend to get everyone on board with vaccination and actually stop the virus? It seems the GOP's strategy is just to live with it as if this is the new normal. But there are cancer patients who've been trapped inside of their homes here in Florida for a year and a half...I know one of them personally.
There are immunocompromised kids for whom the virus would certainly be life-ending. Reaching herd immunity, which was the original plan of Ron DeSantis and Donald Trump when the pandemic first kicked off, would be good for those people. What happened to that idea?
We can't get there without getting 85% or so of our population vaccinated. At that point, the immunocompromised no longer need to fear COVID and they can return to their normal lives.
And what about the people who are dead set on not getting the vaccine? Obviously, if they work in a field where vaccines are now going to be mandated, they'll have to find new jobs, but how easy will that be in the middle of a pandemic that's still going on?
Questions remain and court battles will be fought over this for months, maybe even years to come.
Thanks for reading. Follow me here.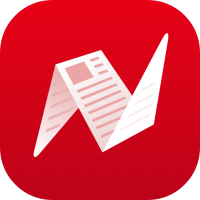 This is original content from NewsBreak's Creator Program. Join today to publish and share your own content.