After a long "fourth wave" of the coronavirus pandemic, Central Florida hospitals are finally starting to recover
It's with great joy that I've come to report that Florida is finally starting to come out of the other end of the "fourth wave" of the COVID-19 pandemic. Things really began to tick back up again in mid-to-late June, as the Delta variant spread in the state of Florida and elsewhere in the South. Louisiana, Mississippi, Texas, and several other states were all hit very hard, with tens of thousands of deaths in each state and countless illnesses.
Here in Florida, our hospital beds quickly ran out and our ICUs in hospitals around the state reached and exceeded capacity. Hospitals throughout the state hit "code black" status when available beds filled to the point where hospitals had to start rationing care and making people wait. That's when things have gone really bad in other places, like California, New York, and India; it's when hospitals have had to turn patients away that the death counts spiked and families were shattered.
Healthcare workers were reaching their breaking point. Some of them staged a walkout in protest of Florida Governor Ron DeSantis' handling of the pandemic and his refusal to implement safety protocols like mask mandates. DeSantis not only refused to implement mask and vaccine mandates, he even signed executive orders standing in the way of local governments and school boards that wanted to do just that.
By as early as late August, Florida funeral homes were already overflowing with bodies, as there wasn't enough space to keep up with the overflow of death throughout the state. Central Florida was particularly hard hit.
You may remember that like Texas, New York, and other states, Florida had to call in help from the Federal Government, and we needed to implement mobile morgues, freezers to store the overflow of the dead.
It's been a long, difficult year and a half, with an even more trying past three months, but now we're finally starting to see the light at the end of the tunnel.
Florida peaked at 56,036 new cases per day, with a seven-day average of 29,711 per day in mid-August.
Compare that to today's 23,930 new cases reported and a seven-day average of 11,013 new cases per day. That's where we were as of yesterday, September 14th.
Finally, life in Florida can finally start getting back to normal. Or whatever the new normal may be.
As you can see, new cases in Florida have fallen. And though they're now slightly oscillating higher and lower, they're not quite reaching the peaks they did before. This is a very good sign.
And now, Advent Health is saying its hospitals across Florida are finally headed back to "code green" status, which means they're back to operating as normal.
Now, this doesn't mean that Florida's healthcare system is fully staffed again and back to where it was at pre-pandemic levels. It just means we're not stretched to the max, filled to the brim, and possibly on the brink of collapse anymore.
This doesn't mean we can do whatever we want, throwing caution to the wind. Our healthcare workers are tired. Our system has just been through an insane stress test unlike any we've ever seen. We need some time to recover. But the good news is on the horizon.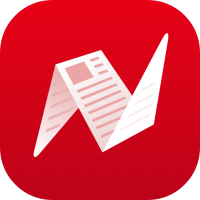 This is original content from NewsBreak's Creator Program. Join today to publish and share your own content.