The former President said in an interview that he'd knock the current President out if he could
Trump loves boxing. So much so that last Saturday night, none other than the former President Donald Trump was a guest announcer for the Evander Holyfield and Vitor Belfort fight. It seems to fit Trump's persona well that he'd be into contact sports.
And he's not alone. A lot of Americans have loved boxing for as long as I've been alive. I remember growing up in the 80s and watching the Mike Tyson fights and finding myself in awe of the spectacle.
Trump can be seen at UCF 264 in a video that was released where Trump talks to the fighters backstage with his signature, massive grin.
When it comes to the Holyfield fight, Trump seemed excited about his new role as an announcer. He was excited both to see the fight and to be a commentator. Talking about the fight and his new gig as a voice for boxing, Trump said:
"I love great fighters and great fights. I look forward to seeing both this Saturday night and sharing my thoughts ringside. You won't want to miss this special event."
On Thursday, the former President said something else that tripped up news anchors, though it flew mostly under the radar. When asked if he could fight anyone in the boxing ring, Trump bobbed and weaved a bit before finally saying he'd fight current President Joe Biden.
Let's get something straight here, Donald Trump is 75 years old and Joe Biden is 78 years old. This would be hilarious for everyone involved if it weren't for the fact that it's enveloped in this dark moment with political tensions high and political violence becoming more widespread in America. I sense Trump's fans and supporters will get a chuckle out of his statements though.
He said he would win, too, if he was ever given the chance to face Joe Biden in the boxing ring.
The former President first played it coy when asked who he'd box in the ring if he had a chance, saying he wouldn't want to box anyone professional. The former President said:
Well, if I had to pick somebody in the world, not only a professional boxer because I'd take a pass on the professional boxers — that can be a very dangerous subject.
But he then went on to call out Joe Biden by name, saying:
If you said if I had to box somebody, I think probably my easiest fight would be Joe Biden because I think he'd go down very quickly. "He'd be in big trouble if he ever did. I think Biden would go down within the first few seconds.
The fight took place right here in our own back yards, in South Florida, at 7 pm tonight at the Seminole Hard Rock Hotel & Casino in Hollywood. Viewers watched for $49.99 on Pay-Per-View as well.
Evander Holyfield is 58 years old, meaning he's approaching 60, but he looks great and he's a four-time world heavyweight champion and an Olympic gold medalist. The fight was originally supposed to be between Vitor Belfort and Oscar de la Hoya, but de la Hoya couldn't make it so Holyfield will box in his place instead.
What do you think? Do you think Trump made a good commentator, for those who saw the fight?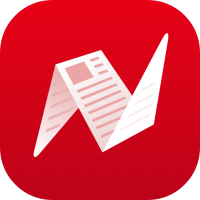 This is original content from NewsBreak's Creator Program. Join today to publish and share your own content.