The Democrats and the media have tried hard to smear DeSantis. But they've failed every time. Will he ever slip up or is he the new "Teflon Don"?
"Don't Monkey This Up"
DeSantis has been embroiled in scandals for as long as I can remember. It feels like I was several years younger when I remember one of his first scandals, the "don't monkey this up" scandal when he uttered those words on the campaign trail before he was even Governor. That was 2018 and the accusations of racial dog-whistling were already swirling around after he said those words about Florida's gubernatorial election.
Mr. DeSantis' challenger, Andrew Gillum, was black of course, leading to accusations that the phrase was used as a covert way to insult Mr. Gillum's race.
From there, we had a vaccine pay-to-play scandal where DeSantis was accused of taking donations from certain donors in order to prioritize their zip codes for vaccine early distribution. It's very important to note that nothing came from this scandal and the Governor is presumed to be innocent of all accusations without any accompanying evidence or proof.
The Publix Vaccine Scandal
Then there was another scandal involving our beloved Publix, from whom Ron DeSantis took $100,000 for his PAC campaign. Shortly thereafter, the DeSantis Administration chose Publix as a place to get vaccines in Florida, leading to speculation that DeSantis had done some backroom deals in order to secure the $100,000 in exchange for vaccine prioritization in Publix.
The popular and long-running late-night TV show 60 Minutes aired an interview about the scandal with DeSantis and edited it to make him look horrible, even garnering some backlash from Democrats and Liberals for their journalistic malpractice.
Again, none of this was ever proven. Politicians take money into their PACs all the time. And the whole thing really blew up when it was learned that DeSantis had no input into the decision to use Publix as a place to get vaccinated. Instead, the Florida State Emergency Management Director, a man named Jared Moskowitz, made the decision.
The Governor responded to the smear campaign by saying:
Florida partnered with Publix because they were ready to administer the vaccine in their pharmacies in a matter of days, whereas other pharmacies were not ready.
Nothing ever came of the Publix vaccine scandal except the media and some Liberals making themselves look bad.
Democrat Jared Moskowitz himself even confirmed this, saying:
I said this before and I'll say it again. Publix was recommended by Florida Division of Emergency Management and Florida Department of Public Health. Period! Full stop! No one from the Governor's office suggested Publix. It's just absolute malarkey.
The Vaccine Pay-to-Play Scandal
The Florida Governor was also entrenched in another scandal that had to do with vaccines and campaign donations, only this one was in March of 20221 and involved a pay-to-play scheme where the Liberal media alluded to the fact that DeSantis might be giving away vaccines to prioritized donors.
Back in March, Florida Governor Ron DeSantis came under fire for purportedly granting early vaccine privileges to affluent campaign donors. The scandal split the state up in comment threads on social media platforms, with Republican voters shrugging off the accusations and Democratic voters outraged over it. A man involved in the allegations is former Illinois governor Bruce Rauner, a Republican who donated $250,000 to Ron DeSantis.
The donations came only about a month after his community was prioritized and given thousands of vaccines, enough for 1,200 residents of the well-to-do area of Key Largo. Floridians in other places fought tooth and nail to get their hands on vaccines, with long waiting lines at stores.
But Bruce Rauner wasn't the only person to make a sizeable donation to DeSantis after his area of Key West. The area is called the Ocean Reef Club.
More than a dozen people were believed to have given DeSantis massive donations right before the club was given its doses. But nothing ever came of it.
No proof of wrongdoing was ever found.
The COVID-19 Deaths Coverup?
There's a new scandal going around alleging that Ron DeSantis is fiddling with the numbers in an effort to minimize the deaths from the novel coronavirus as the pandemic sweeps Florida. While it's true that DeSantis changed the numbers, and it's true that they make the deaths look like fewer than they actually are (helping his administration), the question is why? Will there ever be any proof for the allegations that appearing better on paper was the reason DeSantis made the change?
After all, DeSantis made the change right when the CDC asked for those exact changes to be made. I sense this scandal may fall in with the others and nothing much will come of it besides political kerfuffle in the headlines.
But DeSantis is getting sued for it. We'll see how successful those lawsuits are.
He seems to be a lot like the "Teflon Don" and nothing sticks to him...just like Donald Trump.
In the meanwhile, do you think DeSantis is doing a good job as the Governor of Florida?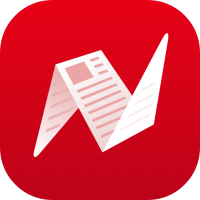 This is original content from NewsBreak's Creator Program. Join today to publish and share your own content.