DeSantis dealt another major blow in attempts to ban mask mandates in Florida schools
It's been less than two weeks since I reported to you that Florida Governor Ron DeSantis' mask mandate ban imposed on schools had been shot down by Florida courts. The Circuit Court Judge in Leon County who issued the ruling likened taking responsibilities in terms of the COVID-19 pandemic to drinking and driving. In both cases, you're free to choose what you put in or on your body, but you're also responsible for the consequences of those choices.
After a bitterly contested and long protracted legal battle, Florida's ban on local mask mandates that might be implemented by the counties or communities we live in has officially been ruled "unlawful" by a Florida court...for a second time.
Twice in less than two weeks, DeSantis has suffered back-to-back losses in Florida courts over the mask mandate ban in Florida schools. Here's how it basically went.
As the time came for Floridians to go back to school, most families across Florida wondered what it would be like having to send their kids into classrooms without protection. There was also the question of uniformity in terms of masks, vaccines, and other precautionary measures...how would kids deal with things like bullying for either wearing or not wearing a mask? Many in Florida felt like it would be good to have some uniformity.
That's when DeSantis unilaterally issued a mask mandate ban that prevented any school in Florida from implementing mask mandates for the kids. Florida teachers and parents began to cry out. The move was immensely unpopular, with only 31.9% of Floridians supporting it. And DeSantis threatened to withhold the pay from school districts that didn't comply.
As I reported 12 days ago, the judge in the case pointed out that the studies DeSantis used to justify his mask mandate ban came to the conclusion that masks were helpful, even going as far as to recommend using them in school settings. He also cited shifts in the pandemic, with the delta variant being much more contagious than previous variants.
The delta variant represents a higher risk to children than the previous form. We had a less dangerous for of the virus last year. As the facts change on the ground, the need for different measures changes.
This basically meant that school districts and localities could no longer be banned by the Board and Department of Education from implementing mask policies in schools. An injunction was filed immediately which disallows the enforcement of the ban DeSantis had previously signed back in May.
And now, DeSantis has just lost again in Florida court. With the same judge issuing this ruling too.
The Governor tried to blame politics, saying that usually when he loses in court, there's "a political component to it," in response to his first loss. And this time, the judge went out of his way to clarify that it wasn't political at all and that he didn't have a long history of ruling against Florida Governors.
As the Guardian reported:
Cooper seemed to go out of his way to point out that he has ruled in favor of Florida governors, including cases involving Republicans Jeb Bush and Rick Scott. Cooper has been a Leon County circuit judge since he was first elected in 2002. On the Parents Bill of Rights, Cooper said his previous order follows the law as passed earlier this year by the state legislature. The law, he said, reserves health and education decisions regarding children to parents unless a government entity such as a school board can show their broader action is reasonable and narrowly tailored to the issue at hand. The DeSantis order impermissibly enforces only the first portion of that law, Cooper said.
The judge in the case himself said the following:
If you look at my record, it's not somebody who runs all over the place, ruling against the governor. This case has generated a lot of heat and a lot of light.
Ever since the initial loss, DeSantis has been publicly certain that he would eventually see a victory on this issue in the courts. His Department of Education even doubled down on withholding pay for school districts that imposed mask policies after the judge ruled mask mandate bans illegal per the injunction.
This reaffirmed stripping DeSantis and the Department of Education the right to do so, per the Florida courts.
Follow me to see more articles like this.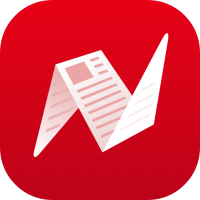 ...
This is original content from NewsBreak's Creator Program. Join today to publish and share your own content.