DeSantis is starting to look like the old DeSantis with bonuses for public officials in Florida
Yesterday, Florida Governor Ron DeSantis spoke at a press conference and told Florida that he was prepared to start issuing signing bonuses to police officers from out of state in a new bid to try and win over public servants. It's one of three plans he wants to implement in order to try to recruit police to the state of Florida.
The conference was held in Lakeland, Florida, where he discussed the biggest of the three programs, the $5,000 sign-on bonus he'll be offering people who decide to become Florida cops. The Governor first announced the proposals last month and initially, it was reported that the $5,000 sign-on bonus for new cops would be primarily to try and draw out-of-state talent, police from other states who've been considering moving to Florida and just needed a little cherry on top to sweeten the deal.
But now, DeSantis announced in his press conference yesterday that this would apply to both in-state and out-of-state applicants who successfully joined a Florida police department.
The Governor said:
That may mean somebody who's younger, who decides to go into law enforcement, who's already a Florida resident, but it would also apply to someone moving from another state.
So there's no ambiguity there, the Governor seems intent on hiring cops from all over and will even include some extra measures by way of our tax dollars to sweeten the deal. But the $5,000 sign-on bonus was just the tip of the iceberg.
DeSantis also wanted to lower the barriers to entry for cops trying to come to Florida from out-of-state and offer up to $1,000 for the training of an out-of-state officer who came to Florida.
As Channel 8 Tampa reported:
The other two proposals DeSantis announced dealt with removing the roadblocks for out-of-state officers wanting to move to Florida. One proposal was to make the state certification exam free for relocating officers and having the state cover the cost for additional training up to $1,000 per officer, according to the governor.
Our Governor has a long history of standing up for law enforcement officers, along with other public officials, at least until recently with the pandemic hiccups he's experienced. He signed the so-called "anti-riot" bill back in April of this year which penalized protestors even harder for engaging in a riot. It provided civil liability to anyone who ran over protestors during a riot.
Aiming to become a law and order Governor, DeSantis said, back then:
We saw really unprecedented rioting and disorder throughout the summer of 2020, and we said that's not going to happen here in the state of Florida. And we wanted to make sure that we were able to protect the people of our great state, people's business, and property against any top of mob activity or violent assemblies.
He also previously issued $1,000 bonus checks to our first responders in Florida. At the time, he was holding pro-police press conferences all over the state and backing the blue. He mentioned several times that while many people were able to transition to a work-from-home setup for the pandemic, first responders had to go out and risk their lives every single day, working in already dangerous jobs and now with the threat of the virus looming overhead.
One city just lost its fire chief to the virus after 75% of the fire department there in South Florida had been sickened with COVID-19 last month. And over the past few months of the new delta surge, public servants have been hit hard.
Let's not also forget that DeSantis gave teachers raises and issued them $1,000 bonuses as well. We'll see how that plays out with the teachers, as many of them are terrified by the thought of spending all day in a classroom full of children after DeSantis' mask mandate ban (that was subsequently ruled illegal...twice).
Overall, it seems DeSantis is doing some good things to support Florida's public servants, from cops to paramedics, firefighters to teachers, but the real question is, does the good outweigh the bad for the public servants of Florida? And does it undo his newfound inflammatory rhetoric as he downplays the COVID-19 pandemic?
His attack on Florida schools, teachers, and families crushed his poll numbers, to the point where every single Democratic challenger in the Governor's race against him, including the up-and-coming star of the Democratic Party Nikki Fried, were beating him in some polls.
What do you think? Can DeSantis save himself? Or has he burned too many bridges with Florida voters?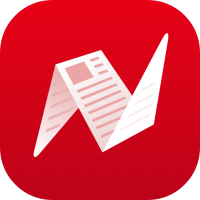 This is original content from NewsBreak's Creator Program. Join today to publish and share your own content.