The pandemic is finally beginning to let up in Florida. But the virus is still spreading. Here's where you can get tested in Seminole County.
COVID-19 has been raging on in Central Florida for 18 months now, and it's taken a toll on all of us. Between those of us who've been cooped up indoors, those of us who've lost our jobs, those of us who've been sick, and those of us who's lost friends and family members, this has been a nightmare of a ride for pretty much everyone in Florida.
And what the death and sickness didn't touch, the economic slowdown and supply chain disruptions that led to shortages in consumer goods that we all love and enjoy was the cherry on top.
Hospitals are currently experiencing a crisis in terms of hospitalizations from COVID-19, with ICU units overflowing as patients stream in for a variety of reasons. The usual reasons people need intensive care haven't ceased as the pandemic has gripped us in its ever-tightening clutch.
Public officials are getting sick and dying, including first responders like police and firefighters. And as it stands now, the pandemic is showing no signs of letting up. As you can see, Florida's death rate is still climbing. It's been described as Florida's "deadliest phase yet" from the nearly two-year-long pandemic.
But, amidst all this bad news, there is some good news. Central Florida news station WESH reported just hours ago that the "4th wave" here in Florida is finally beginning to let up. At least a little bit. But this isn't our cue to go back to life as normal, twirling our shirts around our heads and frolicking around like the virus still isn't a threat.
Another friend of mine just tested positive here in Seminole County two days ago. A longtime fire chief in South Florida just succumbed to the virus on Sunday after a protracted battle. People are still getting sick and people are still dying.
Early treatment is important. The fact that Seminole County has a plethora of healthcare options has made it so we've avoided total catastrophe like we've seen elsewhere in the state. Check out the total numbers below and see how our case numbers have climbed over the last several months. Now check out the deaths.
Zero Seminole County deaths since June 9th.
While there are still some really nasty lingering effects for those who caught the virus and survived, zero deaths is a very good thing. And it relies on testing and catching the virus early so it can be treated by a healthcare professional. As we've seen in New York and India and elsewhere, it's when the hospital systems begin to get filled to the brim that people end up dying in large numbers.
Fortunately, there are several free testing sites here in Seminole County.
The County says the following about COVID-19 testing access:
There is no age limit for the specimen collection, patients who are minors must have parent/guardian present in order to be tested.
Individuals will be notified within 24-48 hours of their test results, through either an email or text, depending on their preference.
Appointments preferred at Curative sites; hours of operation at all sites are daily, 8:00a.m. – 6:00p.m.
Altamonte Springs Sunrail Station
2741 S Ronald Reagan Blvd, Altamonte Springs
Self-swab tests offered by Curative
Make an appointment -PLEASE NOTE: These appointments are specific to testing, not vaccines.
Museum of Seminole County History 
300 Eslinger Way, Sanford
Self-swab tests offered by Curative
Make an appointment -PLEASE NOTE: These appointments are specific to testing, not vaccines.
Red Bug Lake Park 
3600 Red Bug Lake Rd, Casselberry
Self-swab tests offered by Curative
Make an appointment- PLEASE NOTE: These appointments are specific to testing, not vaccines.
Sanford Sunrail Station (CLOSED ON LABOR DAY)
 2720 W State Road 46, Sanford
Swabs administered by Allied Health- PLEASE NOTE: This site is for testing, not vaccines.
Vaccinations
There's also information on the County's site about COVID-19 vaccinations. There are many mobile vaccine clinics set up around Seminole County at drug stores and other popular locations for you to get your first, second, and third vaccine dose, should you choose.
The vaccine is the best way to protect yourself and your family from the novel coronavirus. Prevention now is better than treatment later. As they say, an ounce of prevention is worth a pound of cure.
Hopefully, this helps you figure out where you can get tested and vaccinated should you need either of those services.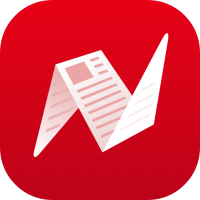 This is original content from NewsBreak's Creator Program. Join today to publish and share your own content.