Has Florida Governor Ron DeSantis been misrepresenting the state's COVID numbers?
It's been a long, tough road for Florida Governor Ron DeSantis, as he's made his way through this pandemic. Back in early 2020, when the pandemic first hit, DeSantis was comfortably sitting atop a high approval rating here in the state of Florida. As the pandemic proceeded, that approval rating only grew, as he seemed to navigate the pandemic mostly right throughout 2020.
DeSantis nipped the COVID-19 situation in the bud in Florida nursing homes early on, preventing a large-scale catastrophe like we saw in New York when the pandemic first struck. He was insisting on vaccines back then, before the anti-vaccination movement got into full swing with Trump's loss. Of course, we didn't have vaccines back then, but DeSantis recommended social distancing, masks, and even enforced partial shutdowns to try and keep Florida safe.
He didn't do what bonehead Governor Cuomo did and just try to cover up thousands of nursing home deaths to make his state look good.
Things seemed to be going well.
DeSantis Vs Jones
Until Rebekah Jones blew the whistle on the DeSantis administration. She was a state employee back in early 2020 who worked as a data scientist collecting the numbers of COVID cases, deaths, and more for the State of Florida.
Her job was to compile this data and give the state an accurate snapshot of what the pandemic looked like throughout the state. And that's when she took to the news media that the State of Florida pressured her to change the numbers and make them look better.
This wasn't the end of DeSantis' troubles with the pandemic response. On the contrary, while Jones' statements were independently verified, little came of her reports that the DeSantis Administration was basically lying about COVID-19 numbers make itself look better on paper.
Rebekah Jones quit working for the state and began compiling her own data from Florida County reports, creating her own online dashboard where Florida residents could see the actual numbers by her counts and compare those with the state's numbers.
A few months later, there was a surprise knock at Jones' door and it was the Florida State Police there to arrest her and issue a search warrant. This kicked off another political kerfuffle, as she video recorded the whole thing. Jones and her supporters suggested DeSantis was trying to use the full force of the State Government to intimidate her by arresting her.
While there wasn't a lot to substantiate her claims that the state was forcing her to doctor the numbers to make the pandemic look milder than it really was, Jones persisted. And she wasn't the only one coming to this conclusion. Other, independent investigations turned up the same conclusion independently of Jones. These investigations were conducted by local Florida news outlets.
Trouble Brewing
From there, it only began to get harder for DeSantis. A Trump loss in the election, a Capitol Riot on January 6th, and DeSantis suddenly began to pivot and become even more openly authoritarian, according to many, than he was previously.
His former stance that Florida should play it safe and try to take all measures against the virus is long gone now and he's basically become the best friend the COVID virus has ever had. He's attempted to mandate that schools can't implement mask policies. When schools pushed back, he threatened to cut teachers' pay. Even as the new delta variant ravaged Florida, bringing record-breaking hospitalizations, cases, and deaths, DeSantis has doubled down on his refusal to ask the people of Florida to take precautions and sacrifice a bit for the greater good.
Orlando recently had to issue a water warning because too much liquid oxygen that's used to treat our water was being used up by hospitals caring for the sick and the dying. Yet, DeSantis persisted.
And now, skip to a few months later, and DeSantis is being sued for a lack of transparency surrounding the COVID-19 numbers. His ban on school mask mandates has been shot down by the Supreme Court in Leon County. He's facing accusations of juggling the numbers in order to make it look like there are fewer COVID deaths taking place in Florida than there actually are.
And just when you thought this would be the end of it, DeSantis now faces another problem that's questioning how he's been doing the numbers here in Florida.
The Orange County Problem
A new report from Click Orlando claims that the State of Florida's vaccination calculations for Orange County doesn't match the County's calculations. And while the mismatch could be an accident, it does work out in DeSantis' favor, depending on how you view COVID-19 and vaccinations.
The State of Florida Department of Health has recorded that 70% of eligible people have gotten at least one shot of the vaccine in Orange County. But the County says, that number is only 67.62%.
An official spokesperson for Orange County said:
Our eligible residents (12+) with One Dose of Vaccine percentage is currently at 67.62%
And while 2.38% might not seem like a big deal in the grand scheme of things, the fact that there's a mismatch shows incompetence at the very least. And I assume that some will suspect, as many have all along, that when you add all this up, it doesn't look good for DeSantis.
He was accused early last year of asking a data scientist to change the COVID counts to make him look better. He then flipped and started attacking the sensible health advice issued by scientific authorities. He banned mask mandates in schools and everywhere else in Florida. He's recently been accused by the Miami Herald of misrepresenting the numbers of total COVID-19 deaths during the 4th wave of the pandemic. He shifted the way the state reports death right in the middle of a massive surge. Again, this change made his administration look better. He's being sued for the lack of transparency stemming from this as he shut down the state database that Jones herself used to work for. And now, the State's numbers aren't matching with Orange County's numbers.
No doubt there are questions to be asked and answered. What do you think? Do you think DeSantis is misrepresenting the numbers to try to make himself look like he's doing a better job? Or are all of these just mistakes that people make when it comes to large projects like this?
Thanks for reading. Follow me here.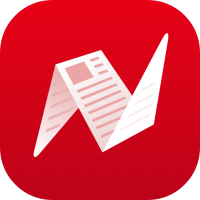 This is original content from NewsBreak's Creator Program. Join today to publish and share your own content.