Is Ron DeSantis really covering up COVID-19 deaths to make his administration look better?
Florida Governor Ron DeSantis finds himself embattled in a brand new scandal surrounding his response to COVID-19. It's one of those moments where many of us knew it was coming. I'll be fair to the Governor and give him the benefit of the doubt, here, but it seems that his response to the COVID-19 pandemic has been less than satisfactory for most Floridians.
His doubling down on highly conservative policies and ideas has turned a lot of people off to the governor that many of us once loved dearly.
Hospitals are having dire shortages and they're overflowing with COVID-19 patients. Florida public servants, including police and firefighters, are getting sick and dying from the virus. One city just lost its Fire Chief on Sunday after 75% of the firefighters there were out with COVID-19 last month.
He went full-blown Trump and signed the mask bans, both the ban that stopped cities and counties from enacting local laws that required masks and the ban on school districts requiring masks. This law was ruled illegal by a Florida court, but only after DeSantis threatened to withhold teacher pay from any schools that enacted a mask mandate.
And even after his mask mandate ban was ruled unconstitutional, DeSantis doubled down and still announced he would withhold teachers' pay, even though it's now against the law for him to do so.
So it's no surprise that DeSantis now trails behind all of his democratic challengers for next year's governor's race. His polling is underwater.
And it's with all of this in the background that DeSantis faces his newest alleged scandal yet. The Miami Herald reported that DeSantis changed the way Florida counts its COVID-19 deaths. This much is true and can't be argued with. While other states often report daily death counts, Florida only reports its deaths every three days. A quick look at the death counts in Florida shows you exactly what I'm talking about.
The Scandal
The article pointed out that the state, under DeSantis' leadership, changed the way it counts COVID-19 deaths on August 10th.
But the article also alleged that DeSantis has done so in such a way to prevent transparency and make the virus look less deadly than it actually is. It claims that DeSantis made the switch from reporting deaths when they're counted versus reporting deaths retroactively on the day they happened.
As MSNBC's Ari Melber reported citing a Miami Herald story and DeSantis responded in the following video:
He made a chart for viewers that claims to show the difference between reporting deaths later versus reporting deaths on the date they happened.
As the Miami Herald explained:
Instead of counting each COVID death on the date it was recorded, as many states do for their daily COVID stats, the Florida Department of Health switched to a different methodology, counting each death on the date it actually occurred.
There is often a significant lag — days or weeks — between the day a person succumbs to COVID and the day the death is officially recorded as a COVID death. Charting the deaths under the new methodology can make it look as though deaths are declining even when that's not true.
Reporting on August 10th, they said:
Under the old system of record-keeping, Florida death data on Monday would have shown an average of 262 daily deaths reported to the U.S. Centers for Disease Control and Prevention over the previous week. Under the new methodology, the state shows 46 "new deaths" per day in the previous seven days.
This is because after the switch is made, the deaths that would've been reported "today" under the old system are now being backdated to the day the death happened, instead of the day it was confirmed as a COVID-19 death, sometimes days or weeks later. You can hide a lot of deaths that way.
Right-Wing Response
But the story wasn't well-received by everyone. Fox News host Sean Hannity fired back with his own reply, which basically blasted the story for being "fake news." Other sites, like the Washington Examiner, followed suit, saying "the Left is pushing a 'false COVID-deaths coverup' smear."
And others took to Twitter to vent their criticism.
This seems bumbled. While Max is actually right here, he's talking about a different article from the Miami Herald, not the article in question from the beginning of August. And this is what Fox News in turn cited on their site as proof that the Miami Herald article from early August was bunk and liberal propaganda.
There's really no way around it but to admit that the change definitely reflected lower death numbers. What can be argued, however, is DeSantis' intentions and why he decided to do it.
What do you think?
Is it an accidental mistake? Or is DeSantis intentionally trying to lie to us and shade the truth?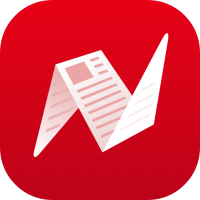 This is original content from NewsBreak's Creator Program. Join today to publish and share your own content.