Memes and conversations would have you believe otherwise, but here's why testing welfare recipients is a bad idea for Florida
A few hours ago, WESH Channel 2 News of Central Florida ran a story about nine people who were arrested in Palm Beach County for fraudulently stealing over $550,000 in unemployment benefits. I should say that the WESH story clearly stated in the first sentence that the fraudsters had stolen the money from several states, not just Florida.
Those 9 people were arrested back on September 2nd after residential search warrants were issued and the sting was busted up. The Delray Beach Police Department who caught the thieves said in a statement:
During the course of the subsequent investigation, it was revealed that numerous suspects had fraudulently obtained over $555,000.00 in Pandemic Unemployment Assistance funds from multiple states.
Of course, the ensuing conversation that took place once the news station posted the story on Facebook was...how should we say...enlightening. And that's putting it as gently as possible.
Yeah, that's a colorful conversation. It raises a very good question, though. It's a question that's been around for at least a decade when it first started gaining traction among conservative circles. And if you believe that we should be testing unemployment recipients or anyone else on a welfare program, that's okay. You're entitled to that belief. But here are some things you should know.
1. We've Already Tried This Before
Almost a decade ago, long before Governor DeSantis took the reigns, back when Rick Scott was the Governor of the great state of Florida, we ran this experiment. Back in 2011, the State of Florida mandated that anyone who wanted to receive welfare, along with state workers, needed to take a drug test to keep their jobs or their benefits. It instantly became a rallying cry on the right-wing.
I remember traveling to California for a short vacation and some friends of mine there were talking about it. They were telling me what a great idea it is. So if it's such a great idea, why isn't it something we do now, here in the state of Florida?
2. It Was a Massive Waste of Money
The first time we tried it, we wasted a lot of taxpayer dollars. We spent $1.5 million on legal fees alone...for just one case. We spent $178 million dollars total in just one fiscal year alone back in 2011. That's how expensive it was. And to make matters worse, all of that money spent and the results for the proponents of drug testing welfare recipients weren't what they hoped they'd be.
3. The Program Caught Next to No One
In the grand scheme of things, it's generally wise to enact programs that work. And by "work," I mean those programs should do the very thing they're designed to do most of the time. Anything under a 50% success rate is just unacceptable in almost all cases.
But our program only ended up busting 2.6% of those tested. As the Tampa Bay Times reported, way back when:
Required drug tests for people seeking welfare benefits ended up costing taxpayers more than it saved and failed to curb the number of prospective applicants, data used against the state in an ongoing legal battle shows.
The findings — that only 108 of the 4,086 people who took a drug test failed — are additional ammunition for the American Civil Liberties Union of Florida, which sued the state and won a temporary ban on the drug-testing program in October, said ACLU spokesman Derek Newton.
So, 97.4% of all the state paycheck recipients were drug-free, or at least we didn't spend enough money on extremely expensive tests and catch them. Someone in the Facebook thread on the WESH post said that it would've only taken 9 tests to stop those 9 people who scammed the government of multiple states for unemployment benefits.
This assumes that those people were also on drugs. What if they were just thieves? And it would've required hundreds of tens of thousands of tests, every single month, to just catch those nine people.
As the Huffington Post reported back then:
The analysis extrapolated an annual savings rate based on the number of denied applications, but the average beneficiary receives benefits for just four and a half months, according to Joe Follick, communications director for the Florida Department of Children and Families. Folic said nearly 92,000 Floridians receive benefits and that the average household gets $240 a month. Only 20 percent of applicants wind up receiving benefits. Follic said he did not expect the 2.5 percent rate of flunked tests to change much as the drug screening program matures.
4. It's Actually Kind of Illegal
The Florida Supreme Court eventually ruled against Rick Scott after a long and drawn-out battle between 2011 and 2014. This resulted in the Supreme Court ruling against Rick Scott, declaring the law he'd passed and implemented "unconstitutional," as the court saw it.
Rick Scott and the Florida Courts, along with the ACLU, battled it out for a long time until the courts finally declared that drug-testing welfare recipients wasn't legal on several grounds. As Palm Partners tells it:
U.S. District Judge Mary Scriven in Orlando originally declared the law to be an unconstitutional search and seizure, a ruling that would be later upheld in December by the 11th U.S. Circuit Court of Appeals. Judge Scriven and the appeals judges found no evidence of a pervasive drug problem among Temporary Assistance for Needy Families program applicants. This after the Scott administration had filed a 72 page brief to an appeals court in Atlanta in attempt to over-rule a lower court's decision. Scott's administration had until a Tuesday deadline to ask the Supreme Court to consider the case, but chose not to do so. Scott spokeswoman Jackie Schutz stated in an email,
All in all, we've been down this road before. Multiple times. Both Rick Scott's attempts at drug testing welfare recipients and state workers each failed in court separately. I'll close with the words of Palm Partners on the issue:
All in all the concept of accountability has not been completely lost in the process. While it is completely understandable why some would want those who are receiving benefits from the government to be screened for substance abuse to make sure the right money is going to the right place, others still believe that while accountability is important, their constitutional right to privacy supersedes that opinion on whether or not drug use should determine who 'deserves' the assistance.
Thanks for reading. Follow me here.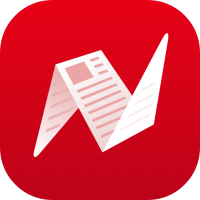 This is original content from NewsBreak's Creator Program. Join today to publish and share your own content.