Florida ponders a near-total abortion ban in the state and the Florida State Senate President is making overtures toward doing just that
In the wake of a controversial law taking effect in Texas that nearly bans abortions in the state completely, fears have swirled around that Florida may be one of the next states to implement a similar ban. Anti-abortion activists, of course, have hailed the new Texas law as a major victory in what they see as defending the right to life.
No doubt this is going to be a bitterly contested legal fight, one that should be drawn out over the next couple of years if not shot down by the Supreme Court. Speaking of the Supreme Court, in the wake of the Texas law, the United States Supreme Court refused to hear the case and grant an emergency injunction to pro-choice activists who wanted the law suspended until the courts could fully review the case. In a five to four split, with Conservative Judge Chief Justice John Roberts siding with the "Liberal" court, the "Conservative" majority opted to not hear the case, meaning it will have to come back to the Supreme Court at a later date and they can opt to review the law or not at that point.
The law essentially asks citizens to become private bounty hunters and hunt down and report people who get abortions, and anyone who "helped" them, from Uber and Lyft drivers to the motel or AirBnB houses they may have stayed out, you named it, to the state for fines and prosecution.
The fact that it's a heartbeat bill means that it'll essentially stop 85% of Texas abortions. For anti-abortion activists, this is the point. For pro-choice activists, this is a massive blow to women's reproductive rights that undoes 50 years of hard work.
Meanwhile, conservatives and pro-life supporters across this country have seen the Texas example as a sort of green light to pass similar bills in other states. It's safe to say we can expect states with conservative majorities and governors to try as hard as they can to implement similar laws in those states.
Florida is certainly one of those states. In fact, our Florida State Senate President even said as much.
Wilton Simpson, the conservative President of the Florida State Senate issued a statement in the wake of the Texas bill that says:
The Texas law represents a new approach and the fact that the Supreme Court didn't block it from taking effect is encouraging. Abortion kills children and forever changes the life of the mother, the father, and the entire extended family. As an adoptive child myself, it's important to me that we do everything we can to promote adoption and prevent abortion; therefore, I think it's worthwhile to take a look at the Texas law and see if there is more we can do here in Florida.
This preamble signals a willingness to incorporate a similar measure into law here in Florida. But the follow-up statements suggest are more balanced approach. The State Senate President went on to say:
I continue to believe that being pro-life is about more than opposing abortion. I have will continue to champion funding for options like Hormonal Long-Acting Reversible Contraception, which prevents unplanned pregnancies that lead to abortions. Child welfare reforms that support children, parents, and members of the extended family willing to take on the child-rearing responsibilities are also important to me. Providing approaches like HLARC give young people the opportunity to delay parenting without the trauma and carnage brought on by abortion, while investments in child welfare programs create an environment in our state where young parents can feel confident that there are options other than abortion and they will be supported in their decisions to choose life for their babies.
This is a much more moderate, sane, and balanced approach than the law passed in Texas which allows for basically vigilante hunting and reporting of people who obtain abortions after a heartbeat is detected and a plethora of other terrifying sections.
All of this makes me wonder about one very central question. What about expanding vasectomy accessibility here in Florida? All of this talk about birth control centers the conversation around women.
Federal grant money is distributed under Title X from the federal government that supplies Florida with some funding for low-income families and individuals who'd like to access vasectomy surgery with financial aid.
Currently, that's done on a county level, with the funds being distributed to a specific number of persons each year for vasectomies. You have to already have children in order to be considered for the sliding scale financial aid which is applied as a percent of the amount you'll owe if you opt for a vasectomy based on your income.
It's possible that if Florida wanted to try to actually curb the total number of abortions, they could also consider investing in this technology which is safe, reliable, and permanent (unless it's reversed, which is possible sometimes, but it's expensive). For more information on the current vasectomy policies in place, check out this site, it tells you all about the financial aid aspects of getting a vasectomy in Florida.
There's also the question of birth control. There's also emergency contraception, also known as Plan B, for cases when other contraceptives failed. Florida could do more to make sure people have access to these kinds of measures, the birth control pills that prevent pregnancy before it happens.
The Texas law is probably a very bad idea for Florida and it will certainly make Florida Republicans unpopular should they enact it into law here. Not to mention, there's still a good chance it'll be eventually struck down by the Supreme Court of the United States.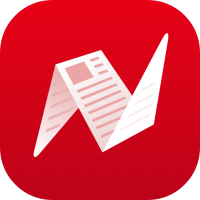 This is original content from NewsBreak's Creator Program. Join today to publish and share your own content.