Fears are now brewing that after Texas' near-total abortion ban, Florida might be next
Long before the Governorship of Ron DeSantis, Florida has long had some of the most restrictive laws in the country in terms of abortion. Former Governor, now Senator Rick Scott, signed a law during his tenure that said that practitioners have to "check" to make sure a baby wasn't born alive. The law outright banned any abortions in the third trimester.
And sort of like the Texas law, it's not just the person carrying out the abortions who would be affected. Under the law Rick Scott passed, employees of the hospital or healthcare center could also be punished. The penalties were jail time and stiff monetary fees. One year in jail and a $1,000 fine.
Beyond third trimester abortions, unlawful abortions carried even stiffer penalties. The penalty for unlawful abortion in Florida is:
Third degree felony; imprisonment to 5 yrs. or 2nd degree misdemeanor; up to 60 days imprisonment for performing abortion in unlawful place; Fines: 3rd degree felony, up to $5,000; 2nd degree misdemeanor, up to $500.
For those who haven't heard, Texas just implemented the most anti-abortion law in the country. Abortion supporters moaned and groaned across social media while anti-abortion supporters cheered a day they all must've felt would never come. For the first time in 50 years, Roe V. Wade, the landmark 1970s case that declared that fetuses aren't legal persons and that a woman's right to choose her own healthcare, was significantly weakened.
Now, in Texas, almost all abortions are functionally illegal. And the law is bizarre.
Instead of the state enforcing abortion law, which is federally illegal with Roe V. Wade in place, the citizenry of Texas is who will report violations of the law. Probably the most stunning aspect of the law, as has been mentioned, is the fact that it doesn't include exemptions for cases of rape or incest.
So, supposed a terrible uncle or father molest and impregnate a teenager in the family, if that teenager gets an abortion, the rapist could then turn around and report them to the state and the teenager would be fined $10,000.
This all conjures up images in the minds of abortion supporters of something like the Gestapo in East Germany under the rule of the USSR, where they told citizens to report one another for illicit activity. Any suspicion at all was worth reporting to the state.
For anti-abortion activists and proponents, this is a massive victory. Texas has just handed a template to the rest of the states on how they could subvert Roe V. Wade legally. And the Supreme Court declined to hear the case when abortion activists proposed an emergency injunction to halt the Texas law.
And now, Democrats and pro-abortion activists in Florida aren't just worried that Florida will be next on the chopping block to implement a similar law; but Florida representatives have already promised to do so. A similar sentiment was echoed by South Dakota governor Kristi Noam who said she wanted her state to have the most restrictive abortion laws in the country.
Florida Governor Ron DeSantis signaled he's open to a law like that here in Florida when he said, of the law in Texas:
We've been able to do pro-life legislation. I'm pro-life. I welcome pro-life legislation. What they did in Texas was interesting and I haven't really been able to look enough into it.
The Florida State Senate President, the Republican Wilton Simpson, said:
The Texas law represents a new approach and the fact that the Supreme Court didn't block it from taking effect is encouraging. As an adoptive child myself, it's important to me that we do everything we can to promote adoption and prevent abortion; therefore, I think it's worthwhile to take a look at the Texas law and see if there is more we can do here in Florida.
Democrats were understandably upset about the idea of this happening in Florida, too.
Democratic State Senator from Palm Beach County, Lori Berman, said this was "a big threat," while the Florida State Senate Leader from Plantation, Florida, Lauren Book, said:
Any attempt to emulate the Texas abortion ban is an all-out assault on women's rights.
The Governor told reporters that he wanted to pass stricter abortion laws in Florida, which means we can expect something like this to crop up in Florida, too, just like Texas. And considering the Conservative majority in the state, DeSantis will have virtually no trouble doing just that.
It seems the Republicans are on board but the Democrats are staunchly against it. It will be a battle of politics, but it appears as if this kind of law is imminent in Florida. Florida may not be "the next state" to implement such a law, but all clues point to the fact that we might be one of the states that pass such a law.
It's certainly a hot-button issue and one that'll play out in the years to come.
There's also still a chance that the Supreme Court could change their minds later on down the road.
Thanks for reading. Follow me here.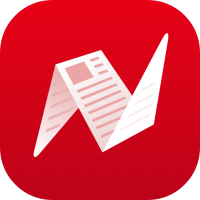 This is original content from NewsBreak's Creator Program. Join today to publish and share your own content.