With DeSantis' maks policy shot down by Florida courts, can parents get medical exemptions through their chiropractors?
In the newest episode of our political tug-of-war over mask policies here in Florida, parents who stand firmly against mask mandates and their children wearing masks have begun flooding into the offices of chiropractors to get an exemption to new school mask policies being passed in certain Florida counties.
Especially in Sarasota County, chiropractors have reported to news outlets that they've basically had lines out the door and around the block, as eager parents hit them up to get some of the good stuff. That good stuff, of course, is the recommendation from a medical doctor that their child would be exempt from Florida's new mask policies.
You see, it all began back in late May of this year when Florida Governor Ron DeSantis went all out in taking a stand against mask-wearing in the state, signing two executive orders that handicapped state, county, city, and municipality officials from implementing mask policies to keep people safe from the rapidly spreading COVID-19 that's currently replete throughout the state.
DeSantis Vs. COVID-19 Precautions
DeSantis was heavy-handed in his approach. Along with those executive orders, which both expired in early July, DeSantis asked the Florida State Senate to send him legislation that he could sign to effectively ban mask policies throughout the state. It was a bizarre part of his sharp right turn politically that turned many voters against him. But he rallied a base of people from all over the political spectrum who are usually skeptical of vaccines and absolutely cannot stand the idea of wearing masks.
It doesn't help that there's been plenty of misinformation spread about mask policies. U.S. Senator Rand Paul was recently booted from YouTube after spreading disinformation in a video where he begged his supporters to "resist" the "tyranny" of taking basic safety precautions.
But this is different from that. It's one thing to urge your supporters to not wear masks and to resist state mandates. It's a whole other thing to use the full power of the State to force communities and localities to comply with an order that they might not want. It's authoritarian and it goes against the grain of everything we Americans believe government should be, which is localized.
I wouldn't be in favor of a statewide mask ban but at the same time, I don't want the state telling us what we can and cannot do. I feel like there's a happy medium to be struck here.
Especially when the anti-mask crowd is wrong about the facts. Make no mistake, masks save lives and stop the spread of a nefarious virus that's ravaging our state right now, as you read this.
If we want to discuss personal liberties, that's a different issue altogether. But on the facts, there's simply no argument that properly constructed masks don't save lives and stop the spread of the virus that's currently overwhelming our hospitals.
The Courts Rule Against DeSantis
And finally, DeSantis' big bubble just finally popped. It happened when a Leon County Circuit Court Judge ruled his anti-mask mandates unlawful, saying they went against the Florida Constitution.
"Why," you might ask? Because Florida families have a right to a safe place to go to school. In turn, Florida schools have a responsibility to keep their students and staff safe. And Florida citizens have a responsibility to not harm one another by law.
The judge also pointed out that the studies DeSantis used to justify his mask mandate ban came to the conclusion that masks were helpful, even going as far as to recommend using them in school settings. He also cited shifts in the pandemic, with the delta variant being much more contagious than previous variants.
The delta variant represents a higher risk to children than the previous form. We had a less dangerous for of the virus last year. As the facts change on the ground, the need for different measures changes.
Wait, Are Chiropractors Doctors?
So where do Florida chiropractors fit into all of this?
The judge in the case pointed to the fact that medical exemptions are a part of every kind of law like this. Where there are bona fide medical reasons not to wear a mask, families have the right to acquire those medical exemptions from their doctors and go mask-free. And that's how we ended up with Florida chiropractors with lines out the door with families anxiously awaiting their mask exemption.
The only problem? Chiropractors aren't doctors. And chiropractic practice isn't medicine. At best, it's a form of entertainment that isn't science or reason-based. There's no proof that any of the claims made by chiropractors about the body are actually true.
Chiropractors have long been a thorn in the side of medical practitioners in America. Many of the more ardent diet quacks are chiropractors. Many of those peddling COVID-19 misinformation are chiropractors.
They don't go to medical school and thus they don't have an M.D. (Doctorate of Medicine). They cannot treat any illnesses or symptoms.
This is and always has been recognized by the State of Florida when we had this battle over vaccine exemptions in schools. Chiropractors aren't competent medical authorities. This fight was carried out all the way back in 1981 when it was said:
A chiropractic physician licensed under Ch. 460, F.S., is not a "competent medical authority" within the purview of s. 232.032(3)(b), F.S., as amended, for the purpose of certifying in writing that a child should be exempted for medical reasons from the immunization requirements imposed by s. 232.032.
Chiropractors can't dispense medicine, they can't diagnose or treat any medical illnesses, and they aren't licensed to do so under state law. But does that mean that we can't get exemptions from chiropractors?
Here's where the waters get murkier. While technically, according to the state of Florida, chiropractors are not qualified to make these decisions about disease prevention and treatment, the real question remains how the school boards will respond. The school districts will ultimately review all medical requests to see if they're valid.
My gut tells me no, this practice won't fly.
Otherwise, we're opening the door to other types of licensed professionals who know nothing about medicine and the treatment of disease to write medical exemptions (think: hairstylist, tattoo artist, etc.).
What's next, do they start prescribing medicine to treat diseases without any proven knowledge whatsoever about the medicines or the diseases in question? It doesn't seem like a road we're prepared to go down. But then again, this is 2021. Anything can happen.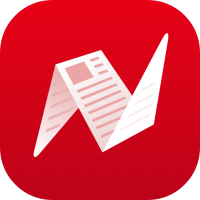 This is original content from NewsBreak's Creator Program. Join today to publish and share your own content.